By Adam Roberts – 8/18/2021
Can you feel it?
Some nights this past week dropped into the 40's for some of us. Sumac on the sides of the road is turning deep red. And I've been busy recording and sending emails more so than usual recently.
That means one thing, and one thing alone….
HIGH SCHOOL FOOTBALL IS BACK, BABY!!
While you might think it a bit odd that a grown adult gets excited for this time of year, this is the time of year when the station is buzzing the most, and I feel I function better as a broadcaster and an individual when there's a lot going on. And this season in particular will feel nice, since barring any COVID outbreaks this fall (and that's a BIG if, given how quickly it appears the Delta variant can spread) all our area teams will be back on the same page. No alternate season dividing conferences and no weird two-level postseason that's nice for the kids but didn't ultimately mean much beyond being a few extra games (if they were even played).
We at ESPN La Crosse 105.5 will once again be your go-to source for high school football in the Coulee Region this fall, between these weekly game previews, conversation during the week on The Sports Lead, the action on Friday nights, and our highly popular High School Football Preview Show and B.A. Burrito Postgame Show. Expect these weekly previews to be up sometime around mid-afternoon on Wednesdays, although next week will be a little different since I will actually be away for Week Two.
In any case, we have a LOT of contests to comb through before the start of things tomorrow evening, so buckle up, grab a beverage and your favorite snack, and let's digest each Coulee Region matchup this week:
THURSDAY GAMES
   VS   
Holmen @ Chippewa Falls
We begin in Chippewa Falls, where right away we re-establish a little normalcy after the tumultuous 2020 season and spring alternate season. Prior to last fall, these two programs have met to begin the year every season since 2005. The Cardinals have the series advantage during this time 9-6 while the Vikings have the most recent victory, a 27-7 triumph in 2019. Since neither team has many of their key playmakers from that match up remaining (with one exception I'll note in a second), we can largely approach this game with a clean slate. As such, this game in my opinion comes down to offensive execution for Holmen and defensive execution for Chippewa Falls particularly from names like Gavin Goodman and Elijah Hable. The Cardinals finished 3-3 last year, and their three losses were by no means running clock blowouts. Meanwhile, Holmen under head coach Travis Kowalski has bought in to his offensive style which works fairly well at the high school level, even if it doesn't employ a whole lot of passing. Cardinals quarterback Brayden Warwick will also factor heavily into this game; last year was difficult at times as he passed for just two touchdowns while throwing six interceptions. I expect time of possession to factor heavily into the outcome, and if Holmen can control this element it may force Warwick to get too aggressive and make some critical mistakes.
Prediction: Holmen 22 Chippewa Falls 17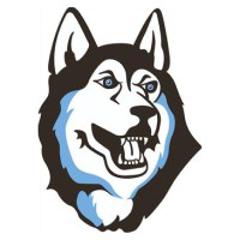 VS   
Eau Claire North @ La Crosse Central
This game will be a season of change at La Crosse Central. Not only is it their first football season under new head coach Mitch Olson, but it will also be their first season with a new team moniker. The Riverhawks players will benefit from having a lot of familiarity with Olson; he was previously a defensive assistant at the school for the last six seasons. Likewise, Olson will benefit from a team that has a good mix of new players hungry to compete and old players eager to take advantage of a full season. One of those seasoned players is quarterback Mason Herlitzke, who might be the most interesting player to watch in the Mississippi Valley Conference this year. In just six games last spring, Mason had a 104.6 quarterback rating with 160 yards per game and nine total touchdowns including two game with three (vs EC Memorial and vs Superior). Weirdly enough, one of his bottom tier games was against these Eau Claire North Huskies at Carson Park on April 16th, going 8-13 with a TD and an INT. But that doesn't paint the full picture from the game; it was a no-doubter by the start of the fourth quarter with the then-Red Raiders up 42-7. As for the Huskies, they are still in search of their first win since August 28th, 2015, and head coach Andy Jarzynski once again has to re-tool his team with many senior playmakers gone from last year.
Prediction: Central 49 Eau Claire North 14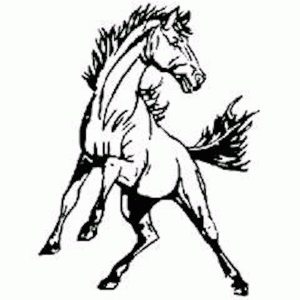 VS   
Melrose-Mindoro @ Bangor
I like that this game is a regular crossover between the Dairyland and Scenic Bluffs Conferences to start the season. Even if the visitors this year haven't beaten the Cardinals since 2007 and 2019's contest was notably one-sided. This year could once again be a tough one for the Mustangs to notch that elusive victory, even if the Cardinals will be under new management with head coach Todd Grant in the wake of Rick Muellenberg and Kevin Kravik walking away. Of course the culture of Bangor football that those two gentlemen built up remains, and this year the Cardinals return 11 starters such as running back Mathieu Oesterle and most of their powerful offensive line. As for the Mustangs, their offense will be run, quite literally, through Raef Radcliffe, a Second-Team All Conference offensive talent that was a dual threat running and receiving last season. Troy Lockington's squad also has a number of starters returning, and I think they'll at least hang for a little bit before the inability of the defense to penetrate that behemoth of a Bangor O-line proves too much.
Prediction: Bangor 48 Melrose-Mindoro 12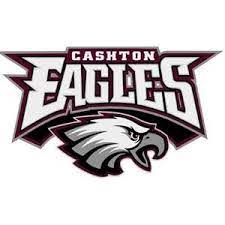 VS   
Cashton @ Ithaca
A very intriguing match up pits Ithaca, a 3-1 Ridge and Valley team from a year ago, against Cashton who last season very nearly ended the dominance of Bangor in the Scenic Bluffs. That 34-28 loss to the Cardinals was one of those rare losses that felt as close to a win as the real thing does; given how long Bangor has ruled the roost, the Eagles' scoring boost in the second half was nice to see. On top of this, head coach Jered Hemmersbach will have the core of his offense for quite a while, with quarterback Jacob Huntzicker (who is filling in again for Alec Wall) , running back Colin O'Neil, and receiver Lincoln Kinge all due to play at least two more seasons. In addition, Huntzicker will be protected by an experienced O-line. All in all, 17 starters will be back this year for Cashton. But this won't be an easy game at all, and the last time these two played it was completely one-sided in favor of Ithaca. Running back Jed Scallon blazed the Eagle defense for 250 yards and three scores two years ago and he's back again this year hungry for more, heading what Coach Hemmersbach called on The Sports Lead earlier this month "a powerhouse trainwreck offensively". Will the Cashton defense learn from the past and help give the offense confidence it can do what it needs to? We shall see.
Prediction: Ithaca 28 Cashton 24
FRIDAY GAMES
   VS   
West Salem @ G-E-T (6:45pm on ESPN La Crosse 105.5)
The Friday slate of games begins with a pretty familiar sight that will feature a noticeably different name leading the way for one of the combatants. Jeff Wiseman takes over the G-E-T football program after a 26 year run for Jon Steffenhagen that came with constant Coulee Conference success and triple digit wins. One notable change Wiseman brings to the Redhawks is a pro-style offense that will be quite different for fans familiar with the classic Steffenhagen wing-T option. While the offense will score in different ways, the blocking schemes will look largely the same, and that's good for GET given that their O-line is largely juniors that will benefit from not having to re-learn certain things. On the other side West Salem will have both Brett McConkey and Noah LaFleur back at the quarterback position, though it appears McConkey will get most of the starter reps. Head coach Justin Jehn will certainly want to see statistical improvement from McConkey this year; last season was threw for just 282 yards with two touchdowns and three interceptions.
Prediction: G-E-T 28 West Salem 20
  VS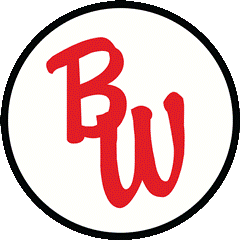 Sparta @ Baldwin-Woodville (6:45pm on ESPN 102.1)
I saw on Twitter a few days ago that the Spartan football team took a field trip to the area Kwik Trip as a group to fuel up after their scrimmage. I can only hope they're as hungry for a win this Friday against a very difficult opponent in Baldwin-Woodville as I am when I see a spicy chicken sandwich at the hot bar. Gone this year are names like Brett Stuessel, Matt Biever, Corbin Houser, Abe Edie, Marcus Cox, and Maddon Connelly, all players who contributed mightily over the last few years for Sparta. Eyes will be on names like running back Nick Kent, a 565 yard rusher from last year with seven scores, and also on the uncertainty at both quarterback and wide receiver. Sophomore Thomas Laufenberg is pegged as the starter this year, but he has big shoes to fill from what both Cole Wisnewski and Brett Stuessel were able to do at the position. Conversely, Baldwin-Woodville does have last year's starting QB Wyatt Larson back albeit without his top two receivers from last season. Secondary running back Keegan Ofstie is also back from a 330 yard season behind primary back Isaiah Randall. I AM curious at what kind of a year Carson Kelsey has for Sparta; the Spartans like to run the jet sweep under Adam Dow, and Kelsey is the kind of smaller, slippery receiver that can do well with a head of steam. If Laufenberg can consistently connect with Kelsey, he could be a valuable weapon.
Prediction: Baldwin-Woodville 35 Sparta 7
   VS   
Eau Claire Memorial @ La Crosse Logan
The Rangers enter 2021 on the exclamation point they ended the alternate spring season with in April: a 20-10 upset win over Central in the Battle for the Ark. In that contest, Josh Waite proved he can go toe-to-toe with Mason Herlitzke when the moment asks that of him, and it should be a huge confidence boost coming into 2021. That said, many of the Rangers' primary playmakers from that game have moved on including running backs Trent Weiland and Daraeles Phillips plus receivers Jayce Dostal, and Jack McHugh-Sake. They'll oppose an Old Abes unit that looked promising in a victory over Sparta, but were saddled with a daunting schedule against DeForest, Notre Dame, and Menasha in that order afterwards and weren't super dominant against Eau Claire North either. More notably for Memorial, they are another program in the midst of a coaching change; Rob Scott takes over after serving as an assistant head coach and defensive coordinator for Superior while Mike Sinz takes over for the legendary hall of famer Joe LaBuda in Menomonie.
Prediction: Logan 22 Memorial 13
   VS   
Tomah @ Mauston
This game is a turn back the clock-er of sorts for Tomah, returning to its roots in the South Central Conference before they and Sparta joined the MVC in 1989. It was supposed to begin the season last year before the match up was ultimately cancelled, but Mauston will get both Tomah and Sparta this time around starting with the Timberwolves unit that has just as many question marks as the Spartans do. Justin Gerke put up some impressive numbers last year under center and with heir apparent Tom Hesse largely untested, second year head coach Joe Prontz expects to grind things out through the ground game this year. The difference maker this year for Tomah will be how many teams his offensive line can dominate enough to both allow players like fullback Tanner Mathias to rack up ground yardage and give Hesse the freedom to build some rapport with an inexperience receiving corps. Meanwhile the Golden Eagles are almost the polar opposite: a returning quarterback in First-Team South Central Spenser Lehman but no certain running back with the graduation of Kraig Armstrong. What both teams share is an untested group of receivers. I believe Lehman's previous varsity experience compared to Hesse, who was the JV starter last year, is the difference. Also make sure to watch the match up between the Tomah OL and Mauston defensive lineman Sterling Wilke as well as the play of Golden Eagle 2020 First Team South Central linebacker Adon Saylor.
Prediction: Mauston 37 Tomah 14
   VS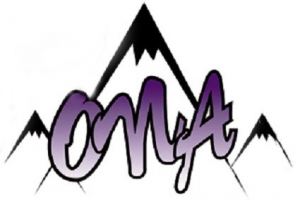 Baraboo @ Onalaska
Going through my first rundown of the Onalaska roster this year, I was surprised by how many names I didn't recognize. There is a striking lack of seniors this year for Tom Yashinsky with one notable exception: quarterback Ayden Larson. His junior year included three straight games with at least 200 yards and three scores to end the season, most notably the final game of the season against, guess who, Baraboo! (11-18, 246 yds, 3 TDs) Many people, myself included, thought that game would be much closer than it ended up being, though to be fair it WAS 28-26 Hilltoppers at halftime. As for this iteration of Onalaska football, it will be interesting to see who steps up in the run game; fullback Sam Pica is an intriguing name, and he has put on an extra 10 lbs ahead of his junior year. When it comes to Baraboo, they have quite a pack of senior players led by 2020 All-State linebacker Luna Larson. He of course is also the Thunderbirds' quarterback and in the loss to Ona last year he still racked up 261 yards plus two scores and ran for over 1,200 yards on the year. Larson's top target is back this year in Riley Weyh, and Kane Mahoney will bring some experience to the running back group. Outside of these three, however, the offense will be a big question mark, with the offensive line a particularly weak area. Ona of course has built up a reputation for excellence on the defensive line, so Larson may be out of his comfort zone at times Friday. Whatever the result this week, both these teams should excel this season.
Prediction: Onalaska 34 Baraboo 28
   VS   
Aquinas @ Prairie du Chien
Aquinas starts their inaugural season in the Coulee Conference on the road against their usual nonconference opener. The last time these two played in 2019 it was an offensive struggle for both sides as the defenses made scoring almost impossible. The Blackhawks prevailed 7-6, but Aquinas's D gave them all they could handle. Head coach Tom Lee has reason to believe this year will be one where Aquinas takes steps forward on that side of the ball. Lee really likes his inside linebackers; sophomore David Melin was an All-American wrestler this summer and fellow wrestler Calvin Hargrove will bring some experience after playing varsity last year. And then of course there's quarterback Jackson Flottmeyer, who's arm developed nicely during his sophomore year, highlighted by his 167 yards on 11 completions and two touchdowns against a formidable foe in Darlington. Meanwhile Prairie finished second in a tough SWC conference two years ago and they'll bring back nine players from that team. While their size isn't anything to write home about and they have a lot of younger players on the roster, they will return their quarterback from last year Maddox Cejka to build around. I think Aquinas gets the W this time after losing their last four tries against PDC.
Prediction: Aquinas 22 Prairie du Chien 14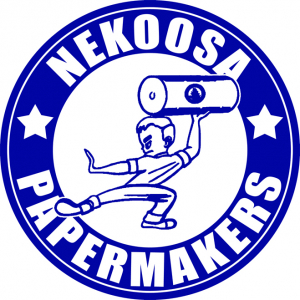 VS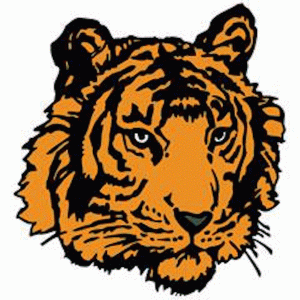 Nekoosa @ Black River Falls
I must admit, it is a bizarre sight to see a Black River Falls season opener that isn't against Sparta. Instead, this year they open at home against a Nekoosa team that was a tale to two halves last year; apart from a game against West Salem in which they were mostly playing JV players due to a COVID outbreak that had head coach Mark Tuttle slightly tilted when I spoke with him to say the least, the Papermakers had an offensive outburst the second half of the schedule, scoring 36, 52, and 40 points against Weyauwega-Fremont, Viroqua, and Prairie du Chien respectively. Much of that offense was created by running back Cordero Ysquierdo, who's second-team All CWC-Large offensive numbers were outdone by his First-Team performance as a defensive back. Coach Tuttle's position players are all mostly returners, and Ysquierdo will likely take another step forward with a built-up relationship with quarterback Ethan Hoogesteger. Black River Falls got a nice easy 62-6 victory over a perennially struggling Montello/Princeton/Green Lake outfit, and from there a daunting schedule against Belleville, GET, Kewaunee, and two games against Arcadia who was vastly improved last year and might win the whole conference this season (more on that in a moment). A number of the players battle tested from last year return this season, with junior quarterback Evan Voss poised to have a possibly big year with Mike Roou, Karsten Hunter, and Blake Williams all potential WR1's this year. If the Tigers catch fire early, they should win this one.
Prediction: Black River Falls 23 Nekoosa 14
   VS   
Lancaster @ Arcadia
Can you recall a season in the last 10 years that has had more expectations for Arcadia than this one? Head coach Derek Updike certainly can't, telling Travis Wilson at Wissports.net this may be one of the better teams the school has seen since their run to the 2009 state title (guess who was a young sophomore cornerback on the Springs team that beat them?). Between Evan Pauly, Ryan Sokup, and Kaden Updike on both sides of the ball and the addition of De Soto tight end transfer Brett Rebhan, the Raiders are poised to impress this year. Their opener pits them against Lancaster, who last year beat the teams they were supposed to by a lot and lost to the teams they were supposed to lose to by a lot. In addition, they are yet another team with a new head coach this year, as Jordon Rollond takes over from long-timer John Hoch (guess who played against the new head coach, and by extension, the old head coach during that 2009 team as well?). With few returners and a new coach leading the troops, this one might be notably one-sided.
Prediction: Arcadia 41 Lancaster 13
   VS   
Westby @ Black Hawk/Warren, Illinois
This contest may also be a one-sided affair. Andy Hulst's Norsemen have to make a long road trip for week one and will be tasked with trying to pull a Fennimore and upset the two-time defending Division 7 State champs. Fennimore shocked Black Hawk/Warren 30-22 in the opener last year, and that must have touched a nerve because the Warriors went on a tear from there defeating a couple ranked teams en route to a 5-0 finish. What makes matters more difficult for Westby is the fact that QB Brayden Bohnsack and a running back duo in Lucas milz and Landen Mahoney that ran for 1,400-plus yards in six games will return. Second year Black Hawk head coach Desie Breadon seems happy that the team elected to play in the alternate spring season, viewing it as a sort of warm up for this coming fall. To their credit, Westby has some experience on offense in running back Garrett Vatland and QB Dillon Ellefson. But the reality is that this will be a difficult upset to pull. One final tidbit: dating back to the end of the 2017 season, BHW has lost just two games, one being the 2017 state title game against Bangor and the other that shocking loss to Fennimore.
Prediction: Black Hawk/Warren 38 Westby 7
   VS   
Dodgeville @ Viroqua
These two teams may be the ones that I find present the most question marks, so of course the fates (and by fates I mean the scheduling committee) would pit them against each other. Neither team found much success last year, with the Blackhawks securing a season opening win against Altoona and then nothing else and the Dodgers playing just three games and winning none of them. What makes this game even more difficult to figure out is the high number of question marks for both teams. One of the only highlights for Viroqua last year was running back Nick Schneider, and he's gone this year. Ethan Solberg will assume the quarterback role from Eric Jerdee, and at least saw some reps at the position last year. That and that alone may be the lone reason why Viroqua can win, but it will be a tough year once again for the Blackhawks to make a lot of noise in my opinion.
Prediction: Viroqua 21 Dodgeville 13
   VS   
Blair-Taylor @ Luther
Luther has seen a lot of change off the field the last three years, jumping from the Coulee Conference in 2018 to the SWAL in 2019, then a wacky mix between Ridge & Valley and Six Rivers games last year. Now they find themselves in the Scenic Bluffs alongside teams like Bangor and Cashton. The Knights' schedule this year won't be easy with those two teams plus Aquinas in Week Two, Ithaca Week Six, and the opener Friday against Blair-Taylor. The Wildcats flexed their muscles as usual last year, dominating their final four games 155-15 in scoring to finish a perfect 8-0 to claim the Dairyland once again. While this is certainly impressive, Blair-Taylor is very unknown this season outside of three-year starting quarterback Cain Fremstad; Andy Nehring will have just six seniors on the entire roster this year. On the flip side, Luther's quarterback Dillon Yang established himself last year as a dual-threat athlete, and the offensive line is likely to take a step forward as well this year. I think this one goes to the visitors, but don't be surprised if this one ends up a close game.
Prediction: Blair-Taylor 24 Luther 21
   VS   
Brookwood @ C-FC
With neither team expected to contend in the Scenic Bluffs or Dairyland respectively in 2021, this game will feature two teams eager to give themselves a foot forward before a difficult year ahead. In the experience department, Brookwood has the clear advantage with seven starters on both offense and defense back from 2020, while the Pirates have the edge at quarterback in returner Austin Becker. The biggest difference appears to be the offensive line, where the Falcons seem to be much more set; C-FC has just one starting O-lineman back from 2020, meaning head coach Jesse Cyrus is hoping his line can prioritize speed and agility over brute strength. At this stage of football, might often seems to win over mind.
Prediction: Brookwood 28 C-FC 13
   VS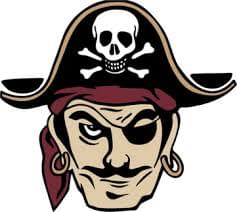 Assumption @ De Soto
Building a program with small numbers, such is the plight of a small school head coach. Ev Wick is very familiar with this reality of high school football in smaller divisions, and this year will have to once again build a competitive roster with a limited roster. Many of his athletes will be playing both sides of the ball, and fatigue likely will factor into the third and fourth quarter of games. Six starters will be back for Coach Wick this season, including one of the Ridge & Valley's best lineman in Josh Boardman. Conversely, Assumption all training camp has touted their roster's experience heading into 2021 as the primary reason to be excited. Nick Leberg ran for over 1,000 yards last season and All-Region tight end Alec Sullivan will also return as a primary target for quarterback Jack Klatt. Keep an eye on their linebacking corps as well, led by a First-Team All CWC-Small junior in Joey Moyer.
Prediction: Assumption 30 De Soto 21
Check the ESPN La Crosse 105.5 Twitter page (@ESPNLaCrosseWI) tomorrow to make your game picks and see if you can beat me in a little friendly competition all season! I'll once again keep track of my record throughout the year so you can see whether or not I'm worthy of your time and attention. And as always, good luck to all our area athletes, regardless of sport, taking the field, court, course, or diamond this school year!