By Adam Roberts – 8/25/2021
There are some certainties in this world: Death, Taxes, Jeff Fisher-coached teams striving for 7-9 seasons, and that the only thing that's for sure about high school football is that NOTHING'S for sure. Right when you think you finally have things figured out, the week's slate of games decides it doesn't want to cooperate.
My prediction record for Week One, while finishing above .500, included losses by G-E-T and Blair-Taylor that completely went against what I had expected. West Salem and Luther respectively looked absolutely dominant in those games. Also, Holmen laid an egg against Chippewa Falls I didn't see happening either. Top that off with close games elsewhere and a bizarrely fascinating ending to Onalaska-Baraboo, and it's safe to say Week One delivered plenty of excitement.
This week, there will be one notable absence from the gridiron: Bangor is dealing with a COVID-19 situation within their team and has cancelled their game against Pepin/Alma. Superintendent David Brokopp said on The Sports Lead Tuesday it appears the team is aiming to return next week against Hillsboro, but for now will be sidelined while the rest of the area is ready to go for Week Two. Let's check out this week's slate of games:
Week One Predictions: 9-8 Season Record: 9-8
THURSDAY GAMES
   VS   
Logan @ Eau Claire North
Sophomore Johnny Leaver may have had his "remember the name" game against Eau Claire Memorial last week, with two clutch interceptions which proved vital to the Rangers' season-opening win over Eau Claire Memorial. The defense overall was highly impressive against the Old Abes; ECM quarterback Tyson Allen was held to just 79 yards passing on 22 attempts, was sacked three times, and threw those two picks to Leaver. And the highlight of the game: no rush yards allowed versus Logan's 203! However, we had a chance to hear from Logan head coach Casey Knoble this week on The Sports Lead, and the message was clear: don't get caught slipping this week in preparation for Eau Claire North. "We hammer it into them every day…that we need to get better." Knoble said on Monday. "I think it's 49 in a row that they've lost…[we ask them] 'Do you want to be their first win in that many games?'" While I'd like to see Josh Waite make some strides under center, the defense seems early on to be a unit to watch this season.
Prediction: Logan 28 Eau Claire North 13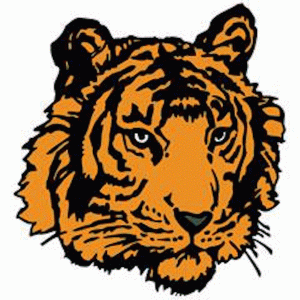 VS   
Black River Falls @ Wisconsin Dells
This game features a very intriguing quarterback match up that might get overlooked this week in our area simply because the game is being played in the Dells. Last week against Nekoosa, Black River Falls's Evan Voss was statistically impressive through the air: 30-48, 330 yards, 2 scores, and a pick. However, the Tigers were hampered by two factors: turnovers, and the fact that those turnovers happened after long drives deep in Nekoosa territory. Still, it's clear the pieces are there for a Voss-led offense to cause teams problems. This week Black River travels to the Dells, where they are still trying to figure out in Week Two what kind of quarterback  they have in junior Braden Buss. Last week, he struggled with forcing some passes where they shouldn't have gone, but his 224 yards on 16 completions show an eagerness to lead the offense. He also plays similarly to Luther's Dillon Yang with a ground game to compliment his passing. He also has a number of targets to get throws to, such as seniors Brooks Slack and Will Michalsky. This game will be likely decided by the turnover ratio; which QB learned more after Week One?
Prediction: Black River Falls  20 Wisconsin Dells 14
   VS   
C-FC @ Necedah
The C-FC front seven found out quickly that stopping one running back who can put up 100 yards a game is tough enough, but two? That's a lot to ask. The Pirates had no answer to either Austin Frye or Franklin Wildes, who accumulated 108 and 111 yards respectively for Brookwood as part of 335 total rushing yards on the evening. On the flip side, the Pirate offense struggled from the start to sustain drives and quarterback Austin Becker had just one pass completion (albeit it did go for a 13 yard score). This week they face Necedah, who last week against Wild Rose were highly efficient on the ground with Mehki Baradji and Stephen Daley each scoring twice. Also, the Cardinal defensive line could present problems for Becker if they follow the same blueprint Brookwood did.
Prediction: Necedah 34 C-FC 8
FRIDAY GAMES
   VS   
Central @ Eau Claire Memorial
I have to admit, I did not think the Riverhawk running backs would outgain the passing game against North, but between seniors Jackson Warren and Ethan Shepard and three other backs that's exactly what happened. Of course Mason Herlitzke still looked quite impressive with a near perfect QBR and two scores on 10-13 passing for 175 yards. There's also the fact that the later portion of the game was predominantly rushes, which will help the yards add up. Still, it has to be nice for first-year head coach Mitch Olson to know his offense has multiple avenues with which to do damage. They should be able to handle Eau Claire Memorial this week after the Old Abes' struggles against Logan last week. But like Logan, Central has to make sure they don't overlook Memorial with an intriguing game at West Salem next week coming up (that'll be on Coulee Region Football by the way!)
Prediction: Central 35 Memorial 14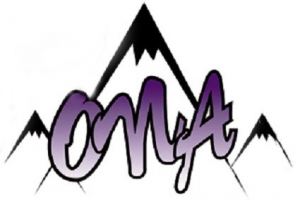 VS   
Onalaska @ McFarland
The second half between Onalaska and Baraboo last week showed us two things: 1) it truly isn't over until that final whistle blows and 2) Clutch Luna Larson may lead Baraboo to a Badger North title. That being said, the loss doesn't mean Onalaska won't still be an MVC contender this season. Ayden Larson's numbers weren't the ones you'd expect from the kid who put up 346 yards the last time the two teams met, but his wide receivers still flashed some promising moments, including a nice 13 yard scoring catch for Michael Skemp. This game came down at the end to special teams, with a blocked kick returned for a score by Onalaska and of course the clutch onside kick recovery for Baraboo. Expect a rebound game on offense for Onalaska against McFarland this week, especially after seeing what Lodi did to the Spartans defensively last week. Larson should be the better quarterback this week after junior Cooper Kennedy struggled throwing four interceptions including a pick six last Friday.
Prediction: Onalaska 35 McFarland 7
   VS   
Menomonie @ Holmen (6:45pm on ESPN La Crosse 105.5)
Talk about a shocking Week One loss for Holmen; this along with the Blair-Taylor game was probably the contest I couldn't have been more wrong about in last week's High School Football Preview. This game had a little bit of everything go wrong for the visitors including allowing two special teams touchdowns, failing to punch in scores in the Chippewa Falls redzone, and capping it off with a spiked football on fourth down to end the game. The one statistic to hang your hat on if you're the Vikings: they actually outgained the Cardinals on the ground 182 yards to 161. However, the average yards per carry for Holmen was just 3.6 a touch and again, no runs went in for a score. It doesn't get any easier this week, as a Mike Sinz-coached Menomonie team didn't seem to be lacking much of the power last week that hall of famer Joe LaBuda used to harness there. The Mustangs were able to weather 202 yards passing on 10 completions by River Falls quarterback Vito Massa and make it seem as though it wasn't even a factor. If it's a battle between running backs, I'm leaning in favor of Menomonie; they've beaten Holmen every time since the series began in 2017.
Prediction: Menomonie 34 Holmen 14
   VS   
Mauston @ Sparta (6:45 on ESPN 102.1)
This match up pits two teams who's offenses were on completely opposite ends of the scale last week. In Mauston, the Golden Eagles racked up 321 yards of offense and fed the rock all night to Antonio Najera against the Tomah defensive line; Najera had 148 all-purpose yards and a score on the ground and through the air each. Conversely, Sparta dealt with many of the growing pains I thought they would experience against Baldwin-Woodville; while not the blowout I thought it could have been, it was clear all night that the Spartans couldn't move the ball much against the Blackhawks; quarterback Thomas Laufenberg was just 2-8 for 54 yards, a pick, and a very late score on what was, to be fair, a nice dart to Carson Kelsey. Running back Nick Kent was the only one who could seemingly muster much, with counter runs to him particularly effective against the Baldwin-Woodville defensive ends. Defensively this game is intriguing, as Sparta recorded four sacks on quarterback Wyatt Larson while Mauston may have allowed 30 points to Tomah but picked off Tom Hesse three times including a pick six. Even if Mauston is held to half their scoring total from a week ago, that may be enough. Also, special teams were highly problamatic for Sparta with numerous players used to field kicks and punts with similarly shaky results.
Prediction: Mauston 28 Sparta 14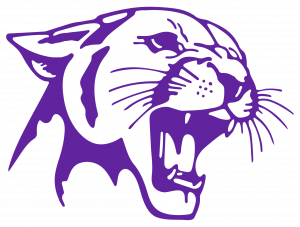 VS   
#2 (D4) Ellsworth @ #10 (D4) West Salem
The 2021 Battle of the Panthers is going to help us learn a lot more about the West Salem football team after they turned a number of heads, mine included, last week against GET. Against the Red Hawks, West Salem completely controlled time of possession with Luke Noel directing the flow of the offense and collecting four touchdowns on the ground. Think about this: we all know G-E-T historically dominates competition by running it down your throat, usually with one main back and a handful of supporters. But on Friday, the Redhawk runners gained just 44 total yards compared to 250 for West Salem plus their seven rushing touchdowns. Now as we look ahead to this Friday, Ellsworth will be an excellent chance to West Salem to prove they are here and ready to contend for an MVC title; their opponent looked highly impressive last season and that continued in Week One this year against Superior; those 409 yards on the ground are intimidating, especially considering that beyond Max Grand having 166 on his own and three scores, Bo Hines and Ashten Quade both averaged over 26 yards an ATTEMPT. When these two met in 2019, the defenses forced a number of turnovers in a 26-14 Ellsworth win. Whichever defense wins the turnover battle this time around likely walks away the victor.
Prediction: Ellsworth 28 West Salem 20
   VS   
Prairie du Chien @ Tomah
While both of these teams lost their opening games, there were still some positives offensively to take away. Despite throwing a number of interceptions against Mauston, Tomah quarterback Tom Hesse was aggressive and proved that Joe Prontz is confident in allowing his quarterback to go after it. Drew Brookman also might be the best statistical receiver in the conference this year if he remains Hesse's primary target; he caught three touchdowns last week and racked up 164 yards. Also, let's not forget that Jacob Bullard was busy on the ground gaining 117 yards and scoring once. For the Blackhawks, Maddox Cejka didn't have a great day under center, but Rhett Koenig made the most of his 19 carries gaining 148 yards and scoring twice. Max Amundson also looked nice in the passing game with six catches for 55 yards. I'm watching to see if either defense comes out inspired this week after each team got diced in Week One; Prairie in particular had no answer in the secondary for Jackson Flottmeyer (more on him in a moment) and will now have to figure out how to cover Brookman.
Prediction: Tomah 27 Prairie du Chien 21
   VS   
Luther @ #6 (D5) Aquinas
Every week while writing these previews, I make sure to scan the match ups for a game of the week. This appears to be it for Week Two, with each team dominating their season opener by way of excellent quarterback play and stifling pass defense. While Jackson Flottmeyer as mentioned above torched the Prairie du Chien secondary to the tune of 245 yards and three scores, Dillon Yang flexed his multi-dimensional skillset with 101 yards rushing and two scores plus 62 yards on 4-6 passing for a touchdown in the air. Senior Josiah Larson was also excellent running the ball for the Knights, leading a three-headed monster there with Yang and junior Tanner Bass. It looks like this game will the the Aquinas passing game versus the Luther run game, and my gut tells me Flottmeyer will get the upper hand supplemented by big receiving days from Collin Conzemius and/or Quinn Miskowski. Interesting note about this game: while it is technically a Blugold home game, the contest will be held at Luther High School as Roger Harring Stadium is being used for its name sake's visitation.
Prediction: Aquinas 34 Luther 21
   VS   
#7 (D5) Arcadia @ Whitehall
I from time to time enjoy a good mystery novel, and that's kind of what it feels like trying to decipher Whitehall's 47-8 win last week over Colfax. I'm struggling to find any concrete numbers to show how the Norse got to 47 points, but there are some clues we can use. For instance, senior running back Jonathan Thorn entered 2021 on the heels of three straight 100-yard games, so he figures to be a name to watch. Also, the quarterback situation appears to be a bit undecided at the moment, so we can assume the Norse are a ground-and-pound offense. As for Arcadia, after a slow start against Lancaster in the first quarter, the Raiders established dominance by the time the third quarter was over with quarterback Kaden Updike pretty consistent passing and running the ball for three all-purpose scores. Senior running back Ryan Sokup also excelled running for 150 yards on just 14 carries. Also as I predicted last week, transfer Brett Rebhahn was also a nice piece on defense recording eight tackles and a sack in his first game for Arcadia after leaving De Soto. The Raiders defensive front could prove the difference this week.
Prediction: Arcadia 28 Whitehall 20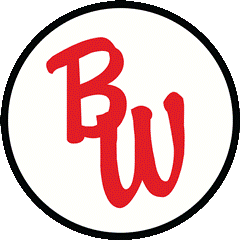 VS   
Baldwin-Woodville @ G-E-T
Both of these teams have plenty to improve upon from last week. For the Redhawks, they opened the year with about as big a dud as you could've seen against West Salem. The offense was nonexistent on a level G-E-T hadn't seen in a long time, with just 83 total yards against the Panthers. Their opponents this week, despite winning, had their own offensive problems. Baldwin-Woodville defeated Sparta, but the win came despite four Spartan sacks and a bad Wyatt Larson interception in the red zone. What the Blackhawks were able to do was exploit outside running lanes to the tune of 171 yards and two scores. Keegan Ofstie will be the name to watch this week as he carried the majority of times for B/W against Sparta and figures to do so again this week against the Redhawks. G-E-T head coach Jeff Wiseman likely did some soul searching this week trying to figure out his offensive gameplan for Friday, and we'll see what adjustments are made to give quarterback Justice Vaaler, the running back corps, and a defense that was shredded by West Salem last week a chance to succeed.
Prediction: Baldwin/Woodville 27 G-E-T 12
   VS   
Benton/Scales Mound, IL/Shullsberg @ Westby
This is certainly an interesting nonconference schedule for Westby this year, and I have to say I was very impressed with their effort last week against Black Hawk/Warren. While they did drop the game 20-13, remember that Black Hawk/Warren is a two-time defending state champion and has given some of the best programs in the state fits over the years. Looking quickly over the game, one of the areas Westby did struggle with was run defense; they surrendered 216 yards and the three BW/W scores. Ball security was also an issue Andy Hulst likely has honed in on this week; the Norsemen had two fumbles, three and a half sacks given up and an interception. Their next opponent up is another Six Rivers School, we'll call them BSMS, who got gassed by Cuba City last week. The Knights hung with the visitors until Cuba City's Beau Kopp forced a safety bringing Jacob Duerr to the ground, and it was all Cubans from there. Duerr could be the difference maker this week; despite the blowout he did still orchestrate two touchdown passes and had 193 yards passing.
Prediction: BSMS 28 Westby 16
   VS   
Brookwood @ Viroqua
Talk about pounding the rock! Brookwood QB Jaydon Koltermann handed the ball off on 93.5% of his snaps to the tune of 335 yards and three scores. Austyin Frye and Franklin Wildes were particularly successful running against C-FC, while the Falcon offensive line was also dominant against the Pirates. They could run wild again this week against Viroqua, who's defense was unable to slow down Dodgeville throughout their 40-20 loss. The Blackhawks are also still trying to see who will step up to take over their run game following Nick Schneider's graduation. Anything close to the yardage of last week for Brookwood should secure them a 2-0 start to the year.
Prediction: Brookwood 34 Viroqua 21
   VS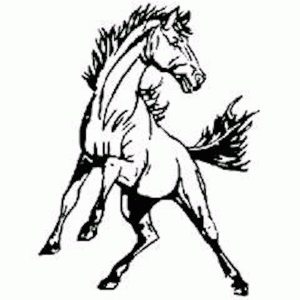 Abbotsford @ Melrose-Mindoro
Whooooo doggy. I thought Brookwood was a run-first team. How foolish of me! If I'm reading the stat line correctly, then Abbotsford put up FIVE HUNDRED AND SEVENTY-ONE run yards against Loyal last week. I'll say it again: FIVE HUNDRED AND SEVENTY-ONE!!! Senior Ty Faltesiek was incredible, putting up a stat line that would have made Johnathan Taylor, Melvin Gordon, and Ron Dayne jealous at times: 18 carries, 222 yards, three touchdowns (he did have a fumble but, c'mon, a 12.3 YPC average on 18 runs is nutty!). I don't know if those stat lines will continue once they have to face fellow Marawood teams like Colby and Edgar, but if this is a precursor for games against other lackluster defenses, Abbotsford may set some records. Mel-Min did about all they could to stop Bangor last week, but their rush defense couldn't contain either Tanner Jones or Mathieu Osterie much and surrendered 319 yards on the ground total. Offensively, Braydon Lockington was struggling against a stifling Bangor defense, forcing throws to bad places and giving up three interceptions. Could be a big blowout in this one.
Prediction: Abbotsford 42 Mel-Min 6
   VS   
Elmwood-Plum City @ Blair-Taylor
Blair-Taylor finds themselves in a situation they didn't have to deal with at all last season: rebounding after a lopsided loss. Their last loss as bad as Week One against Luther was the end of the 2019 season when the fell 44-6 against Turtle Lake in the playoffs. Breaking down the Wildcat's loss, this game came down to Cain Fremstad's four interceptions as well as their inability to contain Josiah Larson and Dillon Yang. The potential rebound game will be against a Wolves team that against Pepin/Alma surendered 347 yards on the ground and themselves rushed for 260. Their own quarterback Luke Webb was a non-factor last week, so if Fremstad was hoping to try and turn things around this could the game to do it. Also, who will step up and become his primary target this week? No receiver against Luther had more than 50 yards receiving, although Colton Lejcher was pretty efficient averaging 11 yards a catch. Jackson Shramek also needs to have a big bounce back game running.
Prediction: Blair-Taylor 25 Elmwood-Plum City 16
   VS   
#9 (D6) Cashton @ Hillsboro
The Scenic Bluffs had better be on notice: it officially appears to be a four horse race to the top. Even with Bangor out this week, they still will be favored to win it all. But Luther and Brookwood were excellent last week, and Cashton against Ithaca went on the road against an excellent Bulldogs team and proved they're for real. The Eagles were very balanced on the offensive side of the ball and defensively made Benji Clary a non-factor. Their one weakness was defending the run; they gave up 208 yards, but even here that isn't too surprising given that Ithaca ran it 44 times in the game. Colin O'Niel and Jacob Huntzicker were the offensive stars for Cashton, and they figure to be the stars again against Hillsboro. Also, the Cashton run defense should get a bit of a reprieve this week; Hillsboro had 182 yards on the ground against New Lisbon but they struggled to compete drives or get big gains throughout the contest.
Prediction: Cashton 21 Hillsboro 7
**Note: I will be away from the station starting Friday until next week Wednesday, so the High School Football Preview for Week Three will be out either very late on Thursday or around midday on Friday.