By Adam Roberts – 9/2/2021
In a previous article on this site, I pointed out that every time I leave the station for any period of time some interesting, bizarre, or otherwise unusual stuff happens in the world of local sports. True to form, that apparently was the case last Friday, with several high school football games moved up to earlier in the evening, at least one cancelled, and one ruled a no-contest due to lightning strikes. And that doesn't even include the games that did happen and went completely against my expectations. But then again, it's like I said last week: "the only thing that's for sure about high school football is that nothing's for sure."
As we move into Week Three, conference games begin with more importance placed on the contests from here on out, especially for teams that started the year 0-2. We also will add our area's Minnesota schools this week, with our schools we're following this year including Caledonia, La Crescent, Spring Grove, and both Winona schools. Let's look at what's coming up this week:
Week Two Predictions: 10-5 (Arcadia-Whitehall game was cancelled and Ellsworth-West Salem was ruled a no contest) Season Record: 19-13
   VS   
Central @ West Salem (ESPN La Crosse 105.5)
The Coulee Region Football MVC opener should be a dandy this week. The Riverhawks enter 2-0 with wins over both Eau Claire public schools, while West Salem appeared on track to overtake Ellsworth before lightning decided to throw a monkey wrench into the proceedings. Officially, the game goes as a no-contest in the record books, after Ellsworth did not want to drive back down to finish the game Saturday following a late wrap up time the night before. That said, the Panthers will get a chance to prove they're the real deal officially this week, with an offensive juggernaut in the Riverhawks visiting town. I don't think the quarterback match up is super close between Mason Herlitzke and the Panthers' Brett McConkey, but where West Salem may have the upper hand is using their run defense to make Central one-dimensional. Remember: Ellsworth ran for over 400 yards Week One against Superior, but against West Salem could only manage 82. This will have to be the case again if the Panthers want to stop Central; despite all the praise for Herlitzke, the Riverhawks are actually gaining nearly as many yards on the ground. Ethan Shepard and Jackson Warren are the primary rushers for Central, with Warren thriving in jet sweep sets. Keep an eye on the Panther corners and outside linebackers; that may be where the game is won or lost.
Prediction: Central 28 West Salem 20
   VS   
Logan @ Sparta (ESPN 102.1)
If any team was going to fall to Eau Claire North and end their years-long losing streak, I suppose it's only fitting that it would be the last team the Huskies defeated. Logan and North played to a 53-43 Huskies' win back on August 28th, 2015; the 2021 Husky win was decidedly lower scoring with the difference coming on a second quarter fumble recovery for North with Logan backed up to their own 1 yard line. The Ranger offense outside of running back Eli Reynolds was fairly stagnant and couldn't do much to help out a pretty good day for the defense. Conversely, Sparta sophomore quarterback Thomas Laufenberg seemed to take a big step forward last week against Mauston; while he did throw two interceptions, one of them was on a half-ending Hail Mary and his stat line otherwise was pretty impressive compared to Week One at 12-15 for 194 yards and one score. Also running back Nick Kent was a powerhouse against the Golden Eagles defensive line, rushing for 112 yards and three scores on 13 carries. Defensively the Spartans once again were opportunists, forcing a fumble and grabbing two picks from Spenser Lehman. I think it's about time I stopped doubting the team I'm paid to call games for, don't you think?
Prediction: Sparta 28 Logan 13
   VS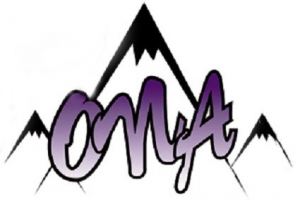 Holmen @ Onalaska
On paper, this match up may not have the flair of games in recent years, but any time the Vikings and Hilltoppers meet there's a bit of intrigue. Dating back to 2015 the teams have split their series 2-2, with no game against each other last season. Also interestingly, this year the match up is back to a Week Three showdown rather than at the end of the year. "It just kind of sneaks up on you" said Onalaska head coach Tom Yashinsky about this factor. That said, on paper this appears to be a pretty easy one to predict. Holmen has struggled mightily on offense to get anything into the end zone in their first two games; they drummed up no points against Chippewa Falls despite long drives, and against Menomonie last week got one offensive score. What did improve from Week One to Two was the Viking defense; they secured a safety against the Mustangs and were just worn down over the stretch with no offensive support. Onalaska against McFarland seemed to be the better team from start to finish, and Ayden Larson did just enough to manage the offense while special teams proved to be a big difference against McFarland. I'm not sure in Ona scores 30-plus this week, but the Viking offense needs to prove it can move the ball in their style with some unproven pieces still.
Prediction: Onalaska 27 Holmen 7
   VS   
Winona @ Red Wing
The Winhakws took a notable step backwards in 2020 from their 2019 run to US Bank Stadium. Offensively Winona's best performance was 24 points against the Wingers; Jacob Heftman was serviceable in that win while sophomore back Dominic Davis paced the team with a season-high 103 yards on the ground. Both will be back for this year's match up, and with difficult games coming up against Kasson-Mantorville and Byron this will be an important game to win. The Wingers were even less dynamic than Winona last year, going winless and averaging just over 100 yards of total offense a game.
Prediction: Winona 21 Red Wing 8
   VS   
Tomah @ River Falls
Both Tomah and River Falls are proving tough to figure out so far this year. The Timberwolves were in a shootout against Mauston Week One, and then were barely able to score in a grinder against Prairie du Chien. The Wildcats meanwhile were stymied by Menomonie's defense in Week One, then followed that up with a closely contested game against Hudson where despite a loss Vito Massa took a nice step forward from the Menomonie game with three passing touchdowns. This seems like the kind of game that favors the home team, though on what could be a rainy night a ground-and-pound first offense like Tomah's could benefit slightly from the conditions (although I've learned over the years that with proper prep and equipment rain really isn't as big a factor for quarterbacks and receivers as in the past). With that in mind, watch the battle of numbers between River Falls's Cole Evavold and Tomah's Jacob Bullard; despite being held to 91 total yards against Prairie, Bullard did average over 9 yards a carry.
Prediction: River Falls 27 Tomah 21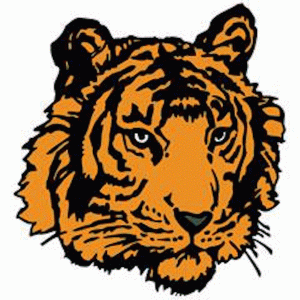 VS   
Black River Falls @ G-E-T
In another match up between 0-2 teams that I didn't expect to be at this record entering Week Three, this feels like a separation game for both programs. A loss this week may prove to be the game that keeps either team out of the postseason, with both Aquinas and Arcadia still on the schedule for each program plus a currently 2-0 Altoona team as well. The clear difference this week in Black River Falls quarterback Evan Voss, who despite falling to Wisconsin Dells last week was slinging the football all over the field. He ended up with four touchdowns, but also had three interceptions in a back-and-forth affair with the Chiefs. Still, I will always tend to respect a quarterback at this level not afraid to air it out. On the flipside, G-E-T proved that Baldwin-Woodville has a defense to be reckoned with this season, with negative one yard to TOTAL offense! That's almost unheard of, but especially with a Redhawks team that almost routinely grinds out decent numbers on the ground. Even more amazing is the fact that the Redhawks have yet to score a single point this season. It appears time to put the past in the past with G-E-T, as Jeff Wiseman continues to try and figure out what to do with his offensive playbook. I think they'll break the points drought this week, but an 0-3 start appears very possible for G-E-T.
Prediction: Black River Falls 30 G-E-T 14
   VS   
#6 (D5) Aquinas @ Altoona
One of the more curious match ups this week allows us to take our first look at the Railroaders of Altoona. While it's technically their second season in the Coulee Conference, I don't know if you can officially count last year since they only played against Viroqua in a 25-8 loss. Looking at the 2021 version, it appears as though the defense for Altoona is their big strength, with seven forced turnovers setting up their offense with relatively easy field positions to score from. With that in mind, we'll see how they stack up against what may be the best Aquinas offense in years led by Jackson Flottmeyer under center who through two games has put the region on notice. His 217.5 yards per game is second third among all area teams behind just Austin Becker at C-FC and Evan Voss at Black River Falls (very interesting that the two best passers yards-wise are on 0-2 teams), and his accuracy has caught the eye of many he's played against. I've also been highly impressed by the Blugold defense, which last week against Luther in particular looked up to the challenge of containing offensive playmakers like quarterback Dillon Yang. Junior Calvin Hargrove is an early contender for First-Team All Conference on defense with a two interceptions, a pick six, and a fumble recovery.
Prediction: Aquinas 34 Altoona 20
   VS   
#8 (D5) Arcadia @ Amery
If I could pick a team based on their logo alone, I'd call this Amery 100 Acradia 2. That artwork looks snazy and sharp. Alas, I wouldn't be writing this if I made my picks based on logos, and must instead look at both teams running games. It would appear based on that, this could be a close game that slides under the radar of some. Arcadia has just one game on their resume coming into this week after their game against Whitehall was cancelled. Their Week One win against Lancaster was decidedly in favor of the Raiders, largely based on keeping the Flying Arrows ironically out of the air most of the game; they managed just 46 yards passing, albeit Kaden Updike had just 97 of his own for Arcadia. Amery meanwhile is a little tough to figure out; they're 1-1 to start the year with both games decided by three points or less. Their primary standout offensively is sophomore running back Koy Hopke; he's listed at 6'2″ 215lbs, not a bad size for a 15-16 year old. His 118 YPG average leads position players outside of his senior brother Kale, who throws for 121 yards a game at the quarterback position. Kale is a 6'2″ 205 pounder himself, but his passing against Unity was a bit erratic: 68 yards, one score, and two picks. Despite all the praise I've given Arcadia so far this year, this one could play out very closely. I'd almost call it a pick 'em, if not for the body of work Arcadia brings when you look at the returning players from last season.
Prediction: Arcadia 27 Amery 18
   VS   
Viroqua @ Westby
I do feel bad for Westby at times; they often fall into a difficult position when it comes to coverage around these parts: good enough not to be considered a basement dweller, not good enough to draw enough eyes. Even with a closely contested game against oft-dominating Black Hawk/Warren to open the season, I still overlooked the Norsemen against BSMS last week. But Westby gritted out a rainy win 12-0 with a couple of scores standing up thanks to a stifling defensive effort that limited the Knights to just 80 yards total offense. Dillon Ellefson didn't need to be Superman under center, and while he did throw a pick it proved insignificant thanks to that stout Norse defense backing him up. As they get ready for their annual rivalry matchup with their foes from just down Highway 27, their opponents are a little more sure of what they have going for them, even after a 14-7 loss to Brookwood last week. Austin Winker got the majority of touches on the ground for Viroqua, while Ethan Solberg continued to feel things out in the passing game. Perhaps a highly-energized rivarly matchup will help the senior gain a bit of an edge this week, but if rain plays a factor again, I give the grit-edge to Westby.
Prediction: Westby 13 Viroqua 6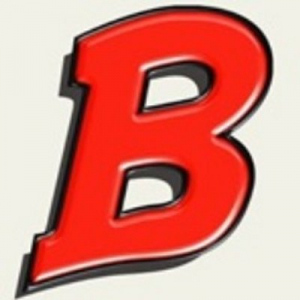 VS   
Bangor @ Hillsboro
Bangor didn't need any extra motivation going into Week Three, but they got it by losing out on a week of football last week due to a COVID situation. "We've got everyone back, and hopefully we're ready to get back to normal" head coach Todd Grant said on The Sports Lead this week, and part of getting back to normal probably includes a big win this week against an 0-2 Hillsboro outfit that has been outscored 81-14 so far. Part of what Coach Grant says will help the Cardinals keep the edge against lower opponents this year is the lessons learned from last week. "You're really not ever guaranteed another week other than the one you're playing coming up". Against Melrose-Mindoro, Tanner Jones and Mathieu Oesterlie were workhorses, gaining the majority of Bangor's 319 rushing yards and all three rushing scores. Also, while he won't put up the numbers of some others, mainly because he simply doesn't have to, senior quarterback Ashton Michek can give you a bit of an extra option when you want to mix things up. Expect this one to be over be the third quarter if not at halftime.
Prediction: Bangor 48 Hillsboro 7
   VS   
#8 (D6) Cashton @ Brookwood
The steady rise over the last couple seasons of Cashton football takes on another level this week, with the Eagles now ranked in the Wissports.net Coaches' Poll Top 10. Highly impressive given the program is just three years removed from an 0-9 campaign. Now comes the part where we see how competitive the Eagles will be when they're expected to win with the Falcons of Brookwood next up. Last week Brookwood won a sloppy game against Viroqua with no real offensive firepower, but that flair was present in the opener against C-FC. Which version shows up this week for their home opener? It's tough to say, but it will depend on which version of the Brookwood run game shows up this week. Against C-FC, they racked up 335 yards with Austin Frye and Franklin Wildes pacing the way. Last week, while still decent those big numbers were cut in nearly in half. Cashton put up some numbers against Hillsboro that will be tough to replicate this week (349 yards and EIGHT touchdowns rushing), but even half of that might be enough to win. It will also be tough to stop Cashton's defense, which has performed very well against both Hillsboro and a classic nailbiter against Ithaca in the opener.
Prediction: Cashton 27 Brookwood 20
*Editor's Note: I had more games published for this week, but a weird timeout glitch in WordPress deleted a chunk of these games. As I fume in frustration, I'll input my game predictions for those games below. Rest assured, we'll be back to a more normal High School Football Preview next week.
Blair-Taylor 35 Eleva Strum 7
Whitehall 22 Mel-Min 7
Pepin-Alma 33 C-FC 21
Caledonia 35 Lake City 8
Dover-Eyota 21 La Crescent-Hokah 7
Spring Grove 22 Houston 13
Alden-Conger/Glenville-Emmons 24 Winona Cotter 14