By Adam Roberts – 9/9/2021
As we move along this high school football season, there are some very interesting conference races starting to take shape in our area. In particular, the Mississippi Valley Conference feels VERY open this year after West Salem shut out Central, Onalaska looked shaky at times against Holmen, and even Sparta threw up 56 on Logan. Both the Dairyland and the Scenic Bluffs also appear to be a three or four-horse race this season. Only the Coulee really appears to be between just two teams at the moment, but Black River Falls and Westby would like something to say about that. I'll shout this from the highest bluff until the day I'm not writing this weekly bit anymore: "The only thing that's for sure about high school football, is that nothing's for sure".
We're back on track with our picks record heading into Week Four, but it wasn't without some massive surprises along the way. The biggest shocker was obviously a 71 game winning streak coming to an end for Caledonia against Lake City on Friday night. Additionally, Cashton moved up one spot in the Wissports.net coach's poll this week from eighth to seventh in Division 6 ahead of an intriguing game this week against Luther. We also have a historic rivalry returning this week after it was nixed last season. Let's dive right in!
Week Three Record: 13-5   Season Predictions: 32-18
THURSDAY GAMES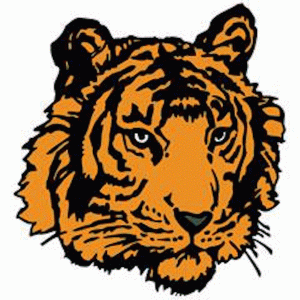 VS   
Black River Falls @ #6 (D5) Aquinas
There's no denying it, the Blugolds are a top-tier offense. That was proven again last week against Altoona. But what also stuck out was how well the Blugold defense read the Railroader offense and completely stymied their ability to get in a rhythm. These two factors combined are what make Aquinas so tough to stop, and that could prove the case again this week against Black River Falls. To the Tigers' credit, they secured their first win Friday over G-E-T with a combination of continued solid play from quarterback Evan Voss and lockdown defense after allowing an early score. The Blugold secondary will receive a bit of a test this week assuming senior receiver Mike Roou continues the gains he's made the last two contests (295 total yards, five touchdowns). I get the feeling from a scoring perspective this could be the closest game Aquinas has had score-wise, though from top to bottom the Blugold offense appears to have the advantage.
Prediction: Aquinas 35 Black River Falls 27
FRIDAY GAMES
   VS   
West Salem @ Logan (ESPN La Crosse 105.5)
After going over last week's 10-0 West Salem win over Central, it's become clear to me that Justin Jehn may have built the best defense in the Coulee Region, and almost certainly the best one in the MVC. You can't discredit how the Panthers have played on that side of the ball through three weeks: shutting out G-E-T, limiting the opportunities of the #2 Division Four team in Ellsworth, and then a five turnover night against the Riverhawks. Senior linebacker CJ McConkey was particularly stellar last week with a forced fumble and one of four picks of Central's Mason Herlitzke. When talking to Coach Jehn this week he said 2020 proved helpful in developing the D this year despite the limited action. "We've to several returners on the defensive side of the ball…that combined with the great schematics of our defensive staff allowed us to play Central really tough." This week, their task is to bring the Logan Rangers down to earth, after Logan put up 42 in a losing effort to Sparta. Thanks to some longgggg pass plays, Josh Waite put up 308 yards and three scores against the Spartans. The difference against the Spartans was that Thomas Laufenberg was just a tick better, and the Sparta defense made just enough big plays by forcing three Logan turnovers. I think the West Salem secondary keeps Waite in check this week, and with much better weather expected this week in La Crosse, I'm going to assume we'll see more than 10 points scored in this one.
Prediction: West Salem 28 Logan 8
   VS   
Sparta @ Tomah (ESPN 102.1)
As mentioned above, Thomas Laufenberg was busy against the Rangers, and he needed to be given how many big chunk plays the Rangers earned against the Sparta defense. Not only did Laufenberg put up four scores and 300 yards against Logan, but he did so with a very efficient evening of 11-14 passing with an interception and two incompletions. Weirdly enough, the Sparta defense wasn't totally overmatched on Friday; it really was a handful of big plays over the course of the entire game. As the Spartans gear up for their 115th all-time meeting with Tomah, it presents coach Adam Dow the opportunity to pick up what could be a very critical conference win when playoffs are being figured out at the end of the season. Numbers-wise, this game on paper looks like it could be close: Laufenberg edges out Tomah's Tom Hesse by a tad, but Jacob Bullard and Drew Brookman have both been respectable running and receiving, respectively. The last two games have been a struggle offensively for Joe Prontz's unit, however; in two losses to Prairie du Chien and River Falls the Timberwolves have put up 14 total points and against the Wildcats their defense also left a lot to be desired; six different River Falls receivers had double digit receiving yards, many on just one target. In any case, it really does feel good to have this match up back on the schedule after missing out on it last year; Tomah leads the all-time series 67-41-6.
Prediction: Sparta 34 Tomah 21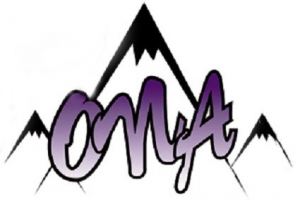 VS   
Onalaska @ Central
Against Holmen last week, things started to look hairy for Onalaska in the third quarter. After ending the first half with a comfortable 23-0 lead following a John Knickrehm scoop-and-score touchdown, the Hilltoppers allowed the Viking offense to have their first big scoring quarter of the season behind solid running from the LeClaire boys Luke and Max. But the play of Ayden Larson would ensure that Onalaska would not be upset; Larson had an impact both in the air and on the ground with 325 all purpose yards and three total scores. Additionally, Michael Skemp had his best game of the season catching eight balls for 107 yards and two touchdowns. This week they'll face a Central team likely very eager to put last week behind them and hungry to bounce back and work themselves back into the MVC picture. Mason Herlitzke in particular needs a big game this week; the senior quarterback threw four picks against West Salem and recorded just a 1.7 quarterback rating behind 8-25 passing for only 71 yards. If he can find the mojo he had against both Eau Claire North and Memorial this game will be an air raid, but if he struggles again this could be a multi-score Ona victory.
Prediction: Onalaska 35 Central 28
   VS   
River Falls @ Holmen
The Vikings' third quarter against Onalaska may have been just the boost Travis Kowalski's boys need to get the season back on track. It's not too often Holmen starts the year 0-3, and if they want to avoid an 0-4 start they'll need to channel everything that worked in the third against the Hilltoppers against Vito Massa and the Wildcats. A lot of what worked against Ona in the second half can transfer to this contest, though Massa is very much a pass-first quarterback compared to the more dual-threat game Larson showed last week. That said, the Wildcats have a LOT more receiving targets for Massa to throw to, and so the Holmen secondary will be highly tested. The key might lie in just keeping the River Falls offense on the sidelines for as long as possible this week. Any mistakes on offense for Holmen will prove very costly assuming Massa and the Wildcat offense move the ball quickly down the field.
Prediction: River Falls 28 Holmen 20
   VS   
Kasson-Mantorville @ Winona
A great but challenging early opportunity for Winona presents itself this week. Against Red Wing last Friday the Winhawks looked dominant, particularly running the ball and defending the pass. Dominic Davis had 133 yards and two scores on 18 carries, Jacob Heftman threw eight completions on 12 attempts for 86 yards and two TDs, and everyone else played largely mistake free for the road team. That needs to continue this week against a Kasson-Mantorville team that won their third game against Byron last week in the last four weeks the Komets have played football. Last year, the Komets ran for over 300 yards against the Winhawk defense, most of which came from quarterback Matt Donovan who is back to lead K-M once again in 2021. While the opportunity is here for a statement win early for John Cassellius and the Winhawks, this Komet offense will be a little more dynamic than the Wingers were last week.
Prediction: Kasson-Mantorville 31 Winona 14
   VS   
Westby @ #8 (D5) Arcadia
Last week Arcadia got a bit of a test in the first half of a nonconference tilt against Amery, but was able to clamp down defensively and keep Kale Hopke in check while preventing a 100-yard Warrior rusher. Give credit to Amery for given the Raiders a run, and I feel that could be the case again this week with the Norsemen coming to town. I think many have circled the September 24th game at Roger Harring when the conference may be decided between the Raiders and Blugolds, but in between now and then Arcadia has two tough conference games between Westby and Black River Falls, and this week the Raiders will face a Westby rushing corps that had a field day against Viroqua to the tune of 295 yards and four scores, three from leading rusher Blake Sutton. The difference this week is who between quarterbacks Dillon Ellefson and Kaden Updike takes care of the ball the best. Ellefson has thrown an interception in every game this season, while Updike has yet to turn it over. There is a bit of pressure on Arcadia these next two weeks to make it unscathed to La Crosse, and there's a part of me that thinks a slip up will happen. For this week, I think the Raiders prevail.
Prediction: Arcadia 28 Westby 14
   VS   
Viroqua @ G-E-T
Going over this game by the numbers, it's rather shocking how difficult things have been for both offenses this season. Each team has struggled mightily to amass meaningful yards and points this season; while the numbers aren't complete, both teams are averaging under 100 yards rushing and passing a game. This will happen with programs that struggle to find their identity, and with this being a season of much change for G-E-T it maybe shouldn't be too surprising that things have been difficult this year. In a game as close to a pick'em as I could find this week, I believe the road team is actually the one to go with this week. At least they were able to manufacture some points against Dodgeville in Week One. Viroqua's Ethan Solberg will need to channel the energy from that effort to secure a victory this week, while I think the search for answers will continue this week for Jeff Wiseman, Justice Vaaler, and Company.
Prediction: Viroqua 18 G-E-T 8
   VS   
#7 (D6) Cashton @ Luther
Since their 19-14 opening win at Ithaca, the Cashton offense has been off to the races. Last week, I thought the Eagles-Falcons game would be closely contested and result in an Eagle win. I at least got the right team winning the game; Cashton outgained Brookwood on the ground 379-184, with Colin O'Neil busy as usual on 18 carries for 151 yards and two scores. Defensively, the Cashton secondary was all over the field and made the evening a nightmare for Jaydon Koltermann (0-10; 3 INTs). As for Luther, Week Four is a critical one for head coach Matt Schiebel following their 28-20 win over New Lisbon. The Knights are in a position to contend for the Coulee and this week will be their first opportunity to show that they are to be taken seriously in that race with Bangor, Necedah, and the seventh-ranked Eagles. In order to win, Luther needs to make sure the game doesn't come down to what kind of night Dillon Yang has. In their two victories, Yang has been dominant in the air and on the ground, but against Aquinas his passing attack was completely negated and it showed in the final score. Cashton's defense is better this year than either New Lisbon's or Blair-Taylor's, and offensively I feel they can spread the ball around just a little bit more.
Prediction: Cashton 34 Luther 20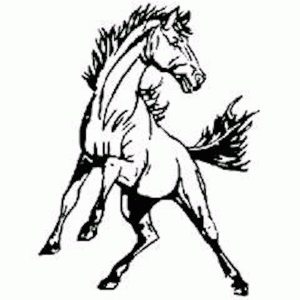 VS   
Melrose/Mindoro @ Augusta
There are three teams that realistically seem like they can win the Dairyland this year between Augusta, Blair-Taylor, and Pepin/Alma. And then there's Mel/Min, who I would say is a big win away from turning that into a list of four. Hear me out: while their win over Whitehall helped qualm my issues with their offense this season, I still have yet to see it against a top-tier team; against Bangor and Abbotsford the offense struggled from start to finish. The Mustangs do get their shot to shut me up for good this week against the Beavers, who are averaging about 30 a game and are fresh off a 40-14 dispatching of Independence/Gilmanton. To win this week, two things need to happen. First, the Mustangs have to dig their feet in on the defensive line and build a wall that the Beaver runners can't get around; against the Indees they had an astounding 431 yards rushing. Secondly, Mel/Min needs a breakout game from someone on the offensive side of the ball, be it quarterback Braydon Lockington, running backs Ashton Olson or Raef Radcliffe, or any of their wideouts. Can both happen? Perhaps the second point, but shutting down that Beaver run game and breaking through their offensive line, one of the best groups of run blockers for a school their size, may prove too tough.
Prediction: Augusta 34 Mel-Min 18
   VS   
Lake City @ La Crescent/Hokah
The story of La Crescent/Hokah building their program back from the spot they were in just a handful of years ago is certainly the feel-good story at this point of the season. Even if the Lancers don't take a game this year, it's good to have that program back on our docket of games to cover this season. This week, while they will be the underdog at home there's some reason to believe that they could maybe give Lake City some problems tomorrow night. Remember, the Tigers had a very emotional win last week ending the Caledonia streak, and even though it wasn't a Hail-Mary final play of the game kind of situation, that kind of preparation it takes for the Warriors can cause a team to overlook their competition for the following week. I still think the Tigers take this one, but don't be surprised if it proves tougher than some might expect.
Prediction: Lake City 28 La Crescent 15
   VS   
#2 (D7) Bangor @ Necedah
With Caledonia's streak ended last week, we in the world of high school sports media can now turn to our next streak to latch on to: 41. That's the number of Scenic Bluffs games in a row the Bangor Cardinals have won dating back to October 18th, 2013 when they fell at home to Brookwood 40-21. Last week in their conference opener Bangor showed no signs of stopping in a 48-6 thumping of Hillsboro. What's more impressive is that they won by as much as they did with no completed passes from quarterback Ashton Michek. That probably won't fly this week against Necedah, Statistically the home team this week has a trio of solid offensive talents in Mehki Baradji, Landen Murphy, and Stephen Daley, while their defense encountered next to no resistance last week from Royall. That won't be the case this game, with Tanner Jones and Mathieu Oesterle proving once again difficult to contain. Even with the improvements Necedah has made this season with new head coach Chris Rice, I still think this will be a three-score game.
Prediction: Bangor 41 Necedah 21
   VS   
Independence/Gilmanton @ Blair/Taylor
Last week provided an example of why it's important at the high school level for quarterbacks to be able to make plays with their feet as much as their hands. Blair/Taylor's Cain Fremstad had a bit of a down game throwing the ball compared to Week Two against Elmwood/Plum City, but still gave Eleva/Strum fits thanks to his ability to run: 14 carries, 134 yards, and three touchdowns. Those legs will be handy again this week against Independence/Gilmanton, a team that against Augusta was gashed in the run defense game. Also watch for a big game from sophomore Jackson Shramek; he's been consistently averaging around 84 yards a game but could thrive against the weak Indy/Gil defense.
Prediction: Blair-Taylor 42 Independence/Gilmanton 14
   VS   
Eleva/Strum @ C/FC
Two offenses in desperate need for a big game meet in at C/FC High School tonight. Pirates senior quarterback Austin Becker had his worst game of the season last week at Pepin/Alma, getting held to just 71 yards on 6-13 passing for a QBR of 31.2. But he's shown the ability to rack up yardage this year, albeit his 364 yards against Necedah couldn't keep up with his defense giving up 66. As tough as the year has been on that side of the ball for C-FC, it's been arguably tougher for Eleva/Strum. Last week against Blair/Taylor they were shutout and gave up 245 yards on the ground (which is actually the best effort in that regard through three games).
Prediction: C/FC 21 Eleva/Strum 7
   VS   
Winona Cotter @ Kenyon-Wanamingo
How rare is it for the Ramblers to start the year 1-0? It's only happened twice in the last 10 years: 2017 and now this season thanks to a 34-16 opening win against Alden/Conger. It was a great game for Tate Gilbertson both in the air and on the ground, with the senior racking up five all-purpose touchdowns and 202 total yards. The defense was also effective to the tune of five sacks and an interception. Their opponent this week is Kenyon-Wanamingo, who themselves fought a tough one against New Richland H-E-G but were hampered by too many mistakes and too much pressure from their opponent's defensive front seven. Wouldn't it be something else if the Ramblers get out to a 2-0 start to the year? They already can say they've had a better start to 2021 than Caledonia, which is pretty bizarre to think about itself.
Prediction: Winona Cotter 21 Kenyon-Wanamingo 18
SATURDAY GAMES
   VS   
St. Charles @ Caledonia
Isaac Fruechte finds himself this week in a very foreign position: rebounding from a loss. That being said, there certainly is plenty for him and the Caledonia coaching staff to improve upon from their Week One loss to Lake City. Lewis Doyle is the starting quarterback this season in place of Eli King, and he looked at times effective with solid tosses to Christopher Pieper and also at times lost on his four interceptions to the Tigers. In the second half is where things started to quickly get away from Caledonia, with Lake City scoring 17 unanswered second-half points. The biggest area of improvement that will be needed this week is in the run game: the Warriors managed just 66 yards on the ground, but they did get both of their two touchdowns on the ground as well. They'll get a good chance against St. Charles, who in a 21-6 loss to Cannon Falls surrendered 385 yards on the ground and allowed both Carson Hammel and Colton Loeschke to run for over 100 yards each.
Prediction: Caledonia 27 St. Charles 13