By Adam Roberts – 9/14/2021
As we arrive at the official halfway point (in WI at least) of the high school football regular season, there has been some movement in the Wissports.net Coaches Poll for our area teams. In Division Six, Cashton has jumped up one spot for sixth ahead of another big game this week at home against Highland, themselves sixth in Division Seven. Speaking of D7, Bangor is back at #1 this week for the first time this season. Meanwhile in Division Five, there was no movement for either Aquinas or Arcadia thanks to the top dogs in D5 all winning. And in Division Four, West Salem still hasn't cracked the Top 10 but they're getting harder to ignore and might be able to do so if they can take down Sparta on the road this week.
There's also plenty of intrigue in the other games this week in all our area conferences, particularly in River Falls, Onalaska, and Melrose. Let's dive right in!
Week Four Predictions: 12-3   Season Record: 34-21
FRIDAY GAMES
   VS   
Holmen @ Tomah (ESPN La Crosse 105.5)
Last week in the Battle for Monroe County, the Timberwolves struck first on an 80-yard touchdown pass from Tom Hesse to his biggest weapon Drew Brookman. From that moment on, it was ALL Sparta in a 55-7 Timberwolf loss, thanks in part to too many turnovers, too many penalties, and not much offensive explosiveness. Meanwhile in Holmen, the Vikings found themselves down big to River Falls early, but much like their game two weeks ago against Onalaska, the Vikings stormed right back in it in the second half only to have that comeback stall out late in the fourth quarter. That said, the Vikings have at least shown some growth these past two weeks on the offensive side of the ball, and seemed poised to end their winless start to the season this week. Watch the time of possession in this one; if Luke LeClaire and Breken Turner continue putting up the rushing yards they did against River Falls, it will wear down quickly on the Tomah defense. The Timberwolves meanwhile would do well to test the Viking secondary much like Vito Massa did last week to the tune of four touchdown passes and a 148.6 QBR.
Prediction: Holmen
   VS   
West Salem @ Sparta (ESPN 102.1)
Despite securing another win last week, I bet it would not have likely felt that way if you spoke to the West Salem coaching staff after their win against Logan. Mixed into their 21-7 win were a handful of mistakes that will cost them dearly in the postseason, including two Brett McConkey interceptions. Be that as it may, the Panthers are in prime position to make some more space for themselves at the top of the MVC with a win this week; believe it or not the top of the conference at the moment consists of 2-0 West Salem, Sparta, and River Falls (definitely not a combo many had predicted to start the year!). But it won't be easy for West Salem this week, as Sparta's offense has thoroughly shaken off the rust from Week One to the tune of a 39 points per game average. Sophomore Thomas Laufenberg seems to have found his comfort zone four games in, and last week made Tomah pay on a number of plays to the tune of three TDs and a 149.3 QBR. But Sparta also has sloppy at times committing 10 penalties, which continued a theme from their win over Logan. Those kinds of mistakes won't be so easily forgiven this week with the tough Panther defense in town.
Prediction: West Salem
   VS 
Central @ River Falls
The Riverhawks were the victors in what might have been the craziest game of the season so far last week. In dispatching Onalaska 36-33, Central proved their 10-0 loss to West Salem would not define their 2021 season. What stood out to me was where the production came from; the Central rushing attack was spearheaded by Mason Herlitzke, making things happen with his feet when the Onalaska secondary made things difficult through the air. His 141 rushing yards outpaced his passing, and his 10-yard scoring scamper put the Riverhawks up for good. Their opponent this week is no slouch, however. River Falls is determined to make their one stay in the MVC a memorable one and have benefited from a lighter start to the conference slate against Tomah and Holmen (even though the Vikings gave them a bit of a scare last week). The match up this week makes for a very interesting quarterback duel between Herlitzke and Vito Massa. While Mason can make things happen in the air and on the ground, Massa usually thrives most when the passing game is clicking. The Central secondary would do well to study how Holmen shut down the offense during the third and early fourth quarters last week. I feel they will prove to be the true first test for the Wildcats in conference this year.
Prediction: Central
  VS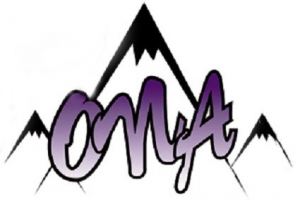 Logan @ Onalaska
After an early scoring drive against maybe the best defense in the MVC last week, Logan could not find the endzone against West Salem last week. The Ranger offense continues to be something of an enigma this season, with a 42 point performance against Sparta seeming to be an outlier compared to 13, 14, and 7 point performances respectively. After Onalaska's shootout with Central last week, it really feels that another 42 point performance will be needed to keep Logan in this game. This game is number two out of a difficult three game stretch for the Rangers, and the Hilltoppers will be eager to get back on track at home this week. It isn't typical in high school football that a quarterback throws for 329 yards and five touchdowns and loses. If Ayden Larson puts up those kinds of numbers this week, expect the result to be quite a bit different
Prediction: Onalaska
   VS   
#6 (D5) Aquinas @ Westby
Make no mistake, many people are likely looking at next week's Aquinas-Arcadia game as the decider for the Coulee Conference this year. But we almost got a pretty big hiccup in that line of thinking last week, and it came in the form of the Westby Norsemen. Entering the second half against the Raiders, Westby held a 14-8 lead and appeared to have momentum especially defensively. But Kaden Updike came up clutch in the second half with two touchdown drives and a Westby punt return touchdown ended up being called back on a penalty, and thus the upset was not meant to be. With that said, Aquinas definitely has the upper hand in this match up, and has to be feeling quite confident offensively after they made me look silly with a sizeable win over Black River Falls. The biggest factor to overcome will be Westby senior Dylan Nottestad; the defensive lineman has been a machine on that side of the ball this year to the tune of three sacks, a forced fumble, and 27 total tackles. His raw athleticism will demand the attention of the Blugold offensive line, and we have yet to see Aquinas quarterback Jackson Flottmeyer deal with a ton of pressure in the pocket this season. On the flip side, Quinn Miskowski will once again be a tough force to stop for the Norsemen secondary (check out our Twitter page for a look at his ridiculous catch last week).
Prediction: Aquinas
   VS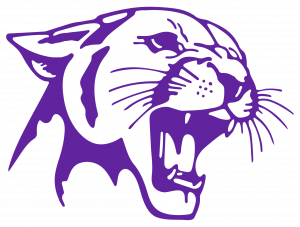 G-E-T @ #2 (D4) Ellsworth
Big props to Jeff Wiseman and G-E-T last week for securing their first win of the season over Viroqua. Ben Hilton assumed the role of quarterback last week and thrived with 271 yards and five scores; it's safe to say the position is his for the rest of the season. It was also good to see names like Nate Schindler excel in the run game and to see Brady Seiling snag four catches for 105 yards and two scores. But I think reality comes back to rear its ugly head this week when the Redhawks visit the #2 team in Division Four this week. Ellsworth has put up at least 50 in every game this season that's counted (notably they would likely NOT have reached that mark had their game against West Salem stood), and last week against Somerset just about everything went right for the Panthers on offense. Their special teams were also exemplary with two punt return scores. The run game will likely present G-E-T with problems all night; the Panthers average over 300 yards per game on the ground.
Prediction: Ellsworth
   VS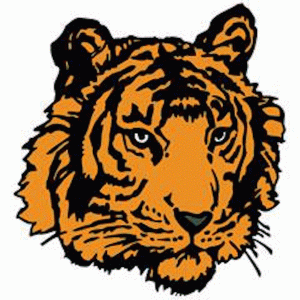 #8 (D5) Arcadia @ Black River Falls
You may recall last week I predicted a one-score affair between Black River Falls and Aquinas. I guess I didn't account for the fact that the Tigers offense would run into their first major road block of the year where nothing seemed to go right. Save for garbage time yards from Evan Voss, the receiving corps was completely stymied by the Blugolds and their runners gained just 86 total yards and didn't score at all. The Arcadia offense might be just a tick lower than Aquinas, but that still doesn't mean it gets any easier this week for Black River Falls. If the Tigers want to keep this respectable, Blake Williams needs a big game both running and receiving, and additionally the defense needs to really clamp down on long, chunk pass plays. Kaden Updike had the clutch gene last week against Westby in the second half, and could very easily have a field day against the Tiger secondary.
Prediction: Arcadia
   VS   
Altoona @ Viroqua
The Railroaders picked up a nice win last week at home against Baldwin-Woodville. The same B-W team that made a now explosive Sparta offense look very tame allowed Altoona to run for over 300 yards against them and four scores. The only player who didn't look spectacular last week for Altoona was quarterback Ben Kuenkel (1-9, 20 yds, 3 INTs). He won't need to be super spectacular this week for Altoona to pick up a road win at Viroqua, as the Blackhawk offense continued to show their struggles against G-E-T last week. Ethan Solberg was just two total yards passing and while the run game racked up 133 yards on the ground, a large portion of that came during garbage time. Expect a very similar result to unfold this week for Viroqua, especially if the Railroader run game starts racking up yards early.
Prediction: Altoona
   VS   
#6 (D7) Highland @ #6 (D6) Cashton
This is definitely the game of the week, namely because it's the only area matchup between ranked teams. Cashton got tested a little last week by Luther but clearly showed they were the better all-around team, while Highland had to grind it out against Ithaca for a hard-fought win. Both the Cardinals and Eagles have defeated Ithaca this year, and both games were gritty affairs that forced each team to dig deep and change their playstyle a bit. This match up pits two run-heavy offenses against each other, which could point to an Ithaca-like game shaking out this week. Collin O'Neill for Cashton gets to square off with Brett McGuire, and both have put up similar numbers so it's hard to give one the advantage over the other. If I put area bias aside, I think McGuire might get the nod in this situation; last week against the Bulldogs he balled out for 222 yards and two scores on just 14 carries. Brett's name was all over the scoresheet, and stopping him is the X-factor for Cashton's defense this week. I believe it might give them their first true test since Week One, but even a loss if it's close could be considered a mental victory since it is a nonconference game.
Prediction: Highland
   VS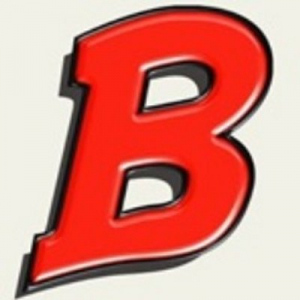 New Lisbon @ #1 (D7) Bangor
Guess who's back? (back? back?) Back again ('gain 'gain) Bangor's back (back back) Tell a friend (friend friend). The Cardinals have climbed back up to #1 in the D7 Coaches Poll this week, and have been predictably cruising through the competition on their way there. Necedah dive give them a decent run, though, and the Bangor defense got a little bit of a reality check by surrendering 30 points on the road. The air attack for Necedah gave Bangor fits at times, but the Mathieu Oesterle-Tanner Jones duo has been sort of like the Mega Powers of Hulk Hogan and Randy Savage of yesteryear. They just really are that good, and when you generate over 450 yards of combined rushing yards and six scores, there just aren't many teams that can hang. I don't think New Lisbon will be able to either, BUT Nikita Schankle had a dynamite game against Royall last week gaining 202 yards and scoring three times. If another New Lisbon back emerges this week it could be within a few scores at the final whistle, but this should still be a Bangor win by a decent chunk.
Prediction: Bangor
   VS   
Royall @ Luther
The Knights might be left on the outside looking in for a Scenic Bluffs title this year unless they can run the table from this point forward. While that means beating Bangor October 1st, it starts with dispatching Royall this week. In this task I think Luther will be successful. Outside of a 30-6 win over a struggling-as-usual Boscobel, the Panthers have been in as tough a spot offensively as Viroqua this year; they've averaged 4 points per game outside of the 30 they put up on Boscobel. The play of Dillon Yang will once again give a defense fits, and even if his numbers passing or running aren't sky high, Josiah Larson has done a decent job running this year for Luther as well. I expect this to be a Knights' win by at least two scores.
Prediction: Luther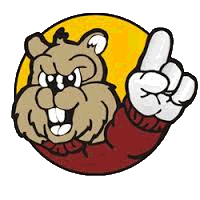 VS   
Chatfield @ #7 (2A) Caledonia
The Warriors were able to get back to their regularly scheduled programming that is winning football last week. Lewis Doyle had himself a nice bounce back performance against St. Charles, keeping it simple through the air and turning to Thane Meiners and Ayden Goetzinger when necessary to keep the ground machine chugging along. Jackson Koepke also had himself a nice 34 yard catch and score in the second quarter. These names should factor heavily into this week's match up against Chatfield if Caledonia is to start another new winning streak Friday night.
Prediction: Caledonia
SATURDAY GAMES
   VS   
Byron @ #7 (4A) Winona
The Winhawks defeat against #3 Kasson-Mantorville last week really put things into perspective for Winona this season; there appears to be a clear gap between the third-best 4A team and the bottom half of the rankings. However, Winona still has a lot to look forward to this season, and a date with a struggling Byron squad could be just what the doctor ordered. The Bears aren't very likely to put up the 348 rushing yards the Komets did on Winona's line last week, and Byron also doesn't have a dynamic running back to do that kind of damage, let alone the two K-M does in Broc Barwald and Matt Donovan. Expect Jacob Heftman to have a good rebound game and for Dominic Davis to pound the rock early and often, especially if expected rain showers arrive for game time.
Prediction: Winona