By Adam Roberts – 9/23/2021
As I mentioned in an earlier article this week, the High School Football Preview for Week Five had to be cut essentially in half due to me leaving work for a few days last week to plan and attend my grandpa's funeral. But we're back this week with a completely full slate of area high school football games. This week includes two games that might be the conference deciders and a rare situation where Caledonia is probably considered the underdog. The schedule is notably missing one game as the Logan Rangers have had to cancel their contest with River Falls due to an on-going COVID situation with the Logan football team. River Falls was able to pick up a nonconference game against #5 (D1) and currently undefeated Sun Prairie. Let's dive right into this week's action!
Week Five Record: 11-2  Season Record: 45-23
Thursday Games
VS   
Winona Cotter @ Randolph
The Ramblers had an excellent outing last week against Wabasha-Kellogg; putting up 33 points before the visitors could finally grab a couple garbage time scores. Key in the win was the play of quarterback Tate Gilbertson, who had a nice rebound performance with 285 yards, four touchdowns, and a pick. The special teams also recorded their first big play of the season with a Luke Gardner punt return for a score. Gilbertson will get an excellent opportunity this week to compete against Jacob Weckop, who for Randolph last week still look pretty good in a losing effort to Bethlehem Academy. Against Wabasha-Kellogg, Weckop was highly efficient with six touchdown passes on just eight attempts. If it becomes an air raid on both sides, the numbers slightly favor Randolph.
Prediction: Randolph
Friday Games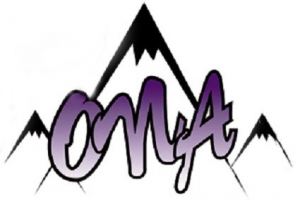 VS   
Onalaska @ #9 (D4) West Salem (ESPN La Crosse 105.5)
While I was not present for last week's West Salem-Sparta game, all indications from Casey indicate to me that the Panthers were in as close to complete control as a team could be. Offensively Brett McConkey directed the Panthers as good as any game this season, keeping the Sparta defense on the field for long stretches of time while feeding his weapons consistently. Defensively, not much more needs to be said about the Panthers. They took care of their business once again and made the evening difficult for sophomore quarterback Thomas Laufenberg. This week they'll be facing an Onalaska team that on the ground had a field day against Logan, but still is looking to find the aerial superiority they've exhibited so often these last few years. Ayden Larson will likely be the x-factor this week for Ona, and if they want to be the first team to defeat West Salem this season they would do well to avoid the mistakes Central made a few weeks ago in their 10-0 loss to the Panthers. West Salem will approach the Hilltoppers largely the same way defensively that they planned for the Riverhawks, and if they can hold Larson to under 200 yards passing and the Ona running game to under 150 yards, this should be win number five for the Panthers.
Prediction: West Salem
   VS   
Sparta @ Holmen (ESPN 102.1)
Sparta had been on a bit of a roll against the likes of Mauston, Logan, and Tomah entering their game last week against West Salem, riding the budding confidence of Thomas Laufenberg under center and the week-to-week improvement of Nick Kent, Carson Kelsey, Chris Jacobs, and others. But they had a big "come back down to Earth" moment last week against the Panthers, which did as much to showcase how good the Panthers are as to show how the Spartans hold up against quality competition. It was their first loss since Week One against Baldwin-Woodville, and many of the same issues in that game reared their head last week. Laufenberg looked very much like a sophomore quarterback, and the Sparta defense was gassed by long stretches on the field. Against Holmen, the Spartans could run into this issue again with the way the Vikings offense functions. A big change these past few weeks for Holmen has been their increasing ability to finish drives, something that doomed them early on in games against Chippewa Falls and Menomonie. Max and Luke LeClaire are developing nicely as a dual running threat, and that was on full display last week against Tomah with the duo gaining over half of the Vikings' 433 yards on the ground. This game could be considered a must-win for Sparta, with Onalaska, Central, and River Falls up next in that order. If the Spartans struggle to get the defense off the field, that end stretch could become even more daunting at 3-3.
Prediction: Holmen
   VS   
Tomah @ Central
Each of these two programs were blown out last week, with the much more surprising result being Central losing by as much as they did to River Falls. Not that the Wildcats aren't a good program and a serious contender for the MVC title, but it's the way that the loss happened. River Falls running back Cole Evavold had his first breakout game of the season against the Riverhawks, and it sort of came out of nowhere; the junior hadn't had a 100-yard game this season before going for 235 against Central last week. Prior to last week, the Riverhawks hadn't really shown any trouble stopping the run, which makes me think the big day for Evavold was more an anomaly than something to expect every week. I think Central easily rights the ship this week, since simply put the amount of weapons for Mason Herlitzke to turn to (including himself) is simply in another stratosphere compared to the Timberwolves. I do hope to see some big numbers from Drew Brookman this week; I really like his ability at the receiver position, we'll just see if Tom Hesse can feed him the rock through the air against the Central secondary.
Prediction: Central
   VS   
#8 (D5) Arcadia @ #6 (D5) Aquinas
While I've been giving other teams chances these last few weeks to make their presence known in the Coulee, we've finally arrived at the point where we kind of knew we'd end up all along: the game for the conference between Arcadia and Aquinas. If you've been following these previews the last few weeks, you'll likely have noticed I sound like a broken record talking about how Tom Lee has found a gem in his quarterback Jackson Flottmeyer, and that the results have followed. But this offense really has been playing out of its mind this season, with a 50 points per game average this season and no contests that have been even remotely close all year. On top of Flottmeyer, his primary receiving target Quinn Miskowski was just named a finalist for the prestigious Al Toon Award given to the state's top senior wide receiver; Miskowski doesn't have the insane numbers to this point, but what he does have is a very very high yards per catch mark at 26.2.
If there's any one area where Arcadia may have the slight upper hand it's in run averages, but that's probably only because the Blugolds are clearly looking to run their offense via the pass setting up the run, not the other way around. Comparing the two quarterbacks, Kaden Updike is actually a very fine player at the position, with a similar efficiency to Flottmeyer, but the yardage gap between the two is quite large: 1,156 through five games for Flottmeyer versus 586 for Updike. As much as I want this game to be a close down to the wire one-score affair, the numbers just don't seem to indicate that will be the case. One thing that COULD play a factor is the weather; rainy conditions always favor the ground game even if it's not by as much as it used to be, so a run-first Arcadia could benefit in that situation for a name like Ryan Sokup.
Prediction: Aquinas
   VS   
G-E-T @ Altoona
One week after an offensive burst agaisnt Viroqua, the Redhawks played a reverse Uno card against #2 (D4) Ellsworth last week and were kept off the scoreboard until Nate Schindler scored a garbage time score in the fourth quarter of a 53-8 loss. Ellsworth outran G-E-T 213-84 on a night where neither quarterback was particularly effective. Not helping G-E-T's cause were the three turnovers they surrendered. It doesn't get a whole lot easier for Jeff Wiseman's boys this week against an Altoona team that isn't completely out of the race for the Coulee should Aquinas slip up this week. Colin Boyarski has been the big name for the Railroaders this season, and he put up his fourth-straight triple digit rush yards game against Viroqua last week. Additionally, Altoona has a decent offensive line that sets up those valuable interior running lanes. I feel this one goes to the Railroaders by multiple scores.
Prediction: Altoona
   VS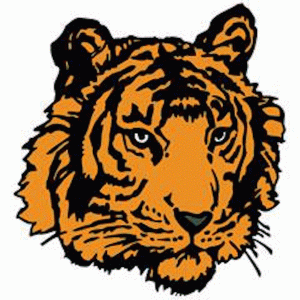 Westby @ Black River Falls
While the Coulee conference crown is pretty much out of reach for both teams in this game, this is by no means a meaningless contest. Each team could really use a win this week for their playoff aspirations, especially Black River Falls who essentially needs to win out the rest of the way for a shot at the postseason. Both teams have recent blowout losses to Aquinas on their record, with the Tigers also dropping a defensive battle to Arcadia last week. It still wasn't a horrible day yards-wise for BRF quarterback Evan Voss as he continued to pad his already-comfortable lead atop the Coulee Conference passing yards leaderboard. But the Raider defense still got to Voss twice and forced an interception, two things that can doom an offense in low-scoring grinders. I still really like the skill of the Tigers' junior, even if the record this year won't indicate that. In this game, watch for the Norsemen defense to replicate much of what was seen last week by Arcadia, especially with Westby eager to erase their blowout loss to the Blugolds. I remember Aquinas coaches telling me that despite the big win, they were still impressed by the abilities of Dylan Nottestad on defense, and I predict he will have a few big defensive plays this week for Westby.
Prediction: Westby
VS   
Somerset @ Viroqua
The numbers indicate this game could very much be like the Viroqua-GET matchup we recently saw, where one team's gotta win it. Neither team has found much success this season, with Somerset's offense going MIA the last three weeks in particular (just six points during that stretch with two shut outs). It might seem silly, but I think just being at home and not having to prepare a travel plan will help out Viroqua this week, combined with the fact that even though their defense gave up almost 300 yards rushing to Altoona, they at least were able to score twice through the Railroader defensive line and keep it respectable until the fourth quarter. Austin Winker has emerged as the #1 back for the Blackhawks through five weeks, and I'm sure he and the Viroqua offense are eager to try and top their 20 point scoring performance in the opening loss to Dodgeville. Somerset doesn't present anything too daunting for Viroqua, though names to watch include Rory Hoff on the ground and Andy Rojas in the receiving corps.
Prediction: Viroqua
 VS   
#9 (D6) Cashton @ Necedah
The undefeated start to 2021 for Cashton came to an end last week with their loss to Highland, but like I expected it was a great game and showed that both teams have the potential for deep postseason runs this year. While the Cardinals had the advantage through the air thanks to a very impressive showing by Maximus Oleson, the Eagles countered with a solid run game though only Colin O'Neil eclipsed 50 total yards. Easily the biggest notch against the Eagles were the four interceptions by Jacob Huntzicker. Looking ahead to this week, how Cashton will fair against Necedah mostly depends on whether or not you think the game last week was just a blip on the radar for Jacob. In fairness, his production has been trending a bit down since the start of the season.
The game plan crafted by Jered Hemmersbach this week will likely be one intended to keep his quarterback calm and collected against a Necedah team that is playing very well right now. Their only loss is to Bangor, and even in the loss they still hung 30 on the #1 team in Division 7. Landen Murphy is a very dependable quarterback for the Cardinals, and even though Cashton has the better all-around running game the home team is basically just behind them; the averages shake out 267-229 in favor of Cashton. In order to keep their dream of an outright Scenic Bluffs title alive, the Eagles need a win this week, but it's going to be a fairly daunting task. My gut feeling tells me Cashton wins by controlling the pace of play through their run game, but if the Cardinals can get to Huntzicker like Highland did this game could easily go the other way.
Prediction: Cashton
   VS   
Whitehall @ Blair/Taylor
The Dairyland Conference often sneaks under the radar when we talk about good conference races this time of year, but at the moment there are five teams looking to take the top spot between a tenth-ranked (D6) Augusta, 4-0 Pepin/Alma, Mel/Min, Blair/Taylor, and C/FC. Last week the Wildcats fell behind in the first quarter to Mel/Min and largely struggled to both stop Mustang drives and sustain their own. Two turnovers didn't help much, and the Mel/Min defense was very effective at containing Cain Fremstad and elminating running lanes for Jackson Shramek and Ethan Knisley. The Dairyland is a conference where solid defenses thrive, and the first two schools on the list I mentioned have shown they can be quite good on that side of the ball. But in conference the Wildcats are right there as well, having only surrendered 41 points against Dairyland teams. This week could be a nice game for the stats as far as B/T is concerned, as Whitehall's offense has looked very pedestrian in their last two games; they are also returning to play this week after forfeiting to Augusta last week.
Prediction: Blair/Taylor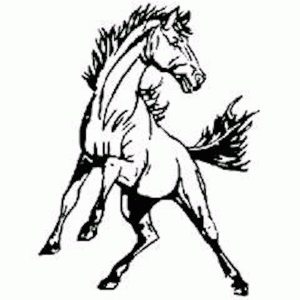 VS   
Melrose/Mindoro @ C/FC
Against Blair/Taylor, Mel/Min secured a very important win in their pursuit of at least a share of the Dairyland. They'll need some help from Pepin/Alma tomorrow to make it happen while also taking care of business the rest of the way. That win against the Wildcats last week showcased a stronger mustang defense than we've seen at other times this year against a decent opponent, and the secondary in particular was all over Cain Fremstad. Next up on the list is Austin Becker, who despite his stats being padded in that 364 yard loss to Necedah is still one of the conference's better arms with four 100+ yard games. Raef Radcliffe once again figures to be an x-factor for the Mustangs this week, especially if the expected rainy conditions are around from start to finish. I do think the Pirates get a little bit slept on, thanks in part to their size and location being much closer to Winona than La Crosse, but I predict the Mel/Min defense will do just enough to stop the Pirate run game to keep Becker busy trying to find open guys.
Prediction: Mel/Min
   VS   
#1 (D7) Bangor @ Spencer/Columbus Catholic
The previously scheduled Scenic Bluffs game between Bangor and Royall is no more after the Royall School District has sent students home this week for COVID reasons. As is often the case with these cancellations, the high school sports community quickly arranged for a nonconference game between the Cardinals and the Rockets, a 3-3 squad hailing from the CWC-Large. These two teams both turn to their running backs first, and recently Bangor has 371, 505, and 289 yard rushing performances. Mathieu Oesterle numbers-wise might be the best back in the Coulee Region this season with his offensive line to thank for a number of his big performances. That big difference in size in the trenches seems the clear factor that will push Bangor to win number five on the season.
Prediction: Bangor
   VS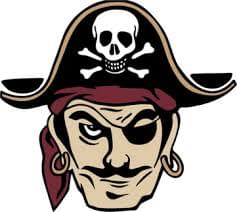 Wauzeka/Seneca @ De Soto
Make no mistake, even though they have been off the High School Football Preview the last few weeks for time constraint reasons on my end I've been keeping my eye on De Soto. And since their 40-0 road loss to New Lisbon the Pirates have shown that the Ridge and Valley conversation will most definitely include them. 40-0, 44-6, and 38-6 wins in that order have put De Soto in an excellent spot heading into this week's game against Wauzeka/Seneca. Their opponent defeated a struggling Riverdale team last week 10-0 in a game that featured a number of stalled drives, a safety, and three interceptions for quarterback Evan Payne. In a battle of run-first teams, keep your eyes and ears open for Aiden Brosinski; the senior De Soto back was the star last week with 204 yards and five scores. This also will the be final home game of the year for the Pirates barring COVID changing things, with tough road games coming up against a ranked Highland that mentioned above just beat Cashton and an Ithaca squad that's also contending in the R&V.
Prediction: De Soto
  VS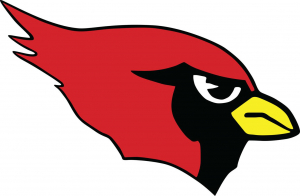 Caledonia @ #10 (2A) Lewiston/Atlrua
As I mentioned at the start of the article, this is perhaps the first time I've analyzed a Caledonia game where they've been an underdog. It certainly is the first time it's happened while I've been at ESPN La Crosse 105.5, since the Warriors have pretty much won every game since I started here. But now they find themselves at 1-2 following a blowout loss to Chatfield last week after putting up just 60 yards of total offense while Lewis Doyle threw two interceptions on 7-17 passing for 30 yards and a 9.3 QBR. Conversely, Lewiston/Altura is the 10th-ranked team in 2A the last time I checked, and fresh off a comfortable win over La Crescent. The Cardinals were nearly perfect across the board against the Lancers with four rushing touchdowns, three defensive interceptions, and a kickoff return for a score as well. The only slightly weak spot was at quarterback where Caleb Mueller threw a pick and completed just three passes. However, he averaged over 30 yards a completion going for 108 total yards, all of which went to junior Cole Kreidermacher. It appears quite likely that Caledonia could find themselves 1-3 on Saturday.
Prediction: Lewiston/Altura
  VS   
La Crescent/Hokah @ Rochester Lourdes
When going over the Lancers' schedule, this two week stretch against Rochester Lourdes and Zumbrota-Mazeppa would appear to be their best chance to sneak some wins. Their game last week against Lewiston-Altura was probably their toughest outing of the year. The Eagle offense does have some spark in them after they stuck with a very good Lake City team that ended the Caledonia streak earlier this year. Each game for the Lancers this year will be a stepping stone to getting their program back on track, and after getting shutout I think they'll at least make things competitive this week. I do believe though there's more offensively to believe in this season at Lourdes.
Prediction: Rochester Lourdes
   VS   
Grand Meadow @ Spring Grove
Grand Meadow is always a challenge for Spring Grove. Recall their 40-6 loss to the Super Larks last year in which they gave up 346 yards and five scores on the ground. It would appear the Lions defense is once again going to see a Super Larks offense firing on all cylinders this week; their last two games they've put up a combined 91 points while surrendering just 16 to Heron Lake/Okabena/Fulda. In games against similar opponents this season, both teams have beaten Houston via a shutout.
Prediction: Grand Meadow
Saturday Games
VS   
Luther @ Ithaca
The only Saturday game on the docket won't affect either team's conference standings, but it will give us all a good view of where each team stands in their pursuit for playoff positioning. Ithaca was in complete control last week over Boscobel, while Luther had a slow start against Royall but eventually utilized Dillon Yang's ground game to break through in the second half. This season has really seen Yang develop both facets of his game, and that ability to turn a nothing-play through the air into 8-10 yards on the ground makes him very valuable as we approach October football. I really do want to eventually see a big day passing for Yang; his top targets Logan Bahr and Nathan Riley each have under 200 yards receiving this season. This game starts a tough stretch for Luther that will include critical Scenic Bluffs games the next two weeks against Bangor and Necedah. This game feels very even, and will likely come down to who has the better quarterback play between Yang and Benji Clary. Home field likely plays a little bit of a role as well.
Prediction: Ithaca