By Adam Roberts – 9/30/2021
When prepping the preview this week, I actually did a double take when going over the newest state football rankings, specifically Division 7. Bangor had dropped out of the top spot in the list with a loss, but wait that can't be right, can it?? Yes, in fact, it was true that Spencer/Columbus Catholic withheld a final two-point conversion attempt by the Cardinals in the fourth quarter and then clamped down defensively the rest of the way for a 28-27 victory.
Guess it just goes to show once again: the only thing that's for sure about high school football, is nothing's for sure.
What IS for sure is that this week's slate of contests will feature a healthy mixture of close results and probably a few blowouts. The playoff push is on for a number of schools, and the game of the week COULD decide the Mississippi Valley Conference. Let's dive in!
Week Six Predictions: 14-3   Season Predictions: 59-26
Friday Games
   VS   
#8 (D4) West Salem @ River Falls (ESPN La Crosse 105.5)
Many people who aren't quite ready to hand the MVC to West Salem wanted to know how the Panthers would handle a game where a good offense would force some cracks in their defense. Those cracks came last week, when Onalaska found success feeding Brady Kuhn the ball on the ground and Ayden Larson helped to open up the offense with a decent day throwing the ball. In response, West Salem got crafty with a trick play from usual receiver Andy Johnson to usual quarterback Brett McConkey in the second quarter. That play ended up being the difference in the game, even though the fourth quarter was a sprint to the finish with both teams exchanging the lead right up until a 39 yard run by Brett that sealed it for the home team and made for a great final call by Mitchell Speltz on Coulee Region Football.
Now comes what could be final hurdle for the Panthers to claim the MVC. River Falls has made the most of their short stay in the conference, and when Logan had to cancel their scheduled game for COVID reasons they didn't make their schedule any easier by setting up a show down with #3 (D1) Sun Prairie. While the Cardinals defense was stifling in a 21-6 Wildcat loss, you have to respect the competitive edge in Ryan Scherz's program. They'll likely present some problems for the Panthers this week, with quarterback Vito Massa overall having a very nice 2021. His 15-3 TD/INT ratio is the best in the MVC, and the offense is supplemented by the best running back in the MVC yardage-wise in senior Cole Evavold. Even in a tough loss, he still put up 113 yards against Sun Prairie. It's safe to say this will the toughest test since Ellsworth for this West Salem defense (or maybe just the toughest test since last week). Home field will also be a big advantage for River Falls this week; they haven't lost at home since a game that could have gone either way in Week Two against Hudson.
Prediction: River Falls
  VS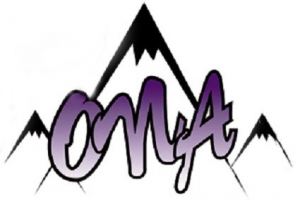 Sparta @ Onalaska (ESPN 102.1)
I mentioned when discussing the Sparta-Holmen game last week that it truly felt like a must-win game for the Spartans with the stretch of games remaining for Sparta. That feeling has been amplified by at least double this week with a pretty lopsided loss to the Vikings. Thomas Laufenberg had his second straight difficult game at quarterback, responsible for an interception and two fumbles on a slippery night handling the football given earlier rains at Empire Stadium. A road trip to Onalaska is not exactly what the doctor ordered for this week, given that Tom Yashinsky's boys are going to come in hungry following their close contest against West Salem. One area that will be interesting to watch is for continued development in the Ona run game; injuries have forced the Hilltopper offensive coaches to dig deep into the depth chart and last week Brady Kuhn showed promise going for 103 yards and a score while averaging just under five yards a carry. He'll look to exploit a Sparta defensive front that gave up 374 yards on the ground, including over 200 in the first half.
Prediction: Onalaska
   VS 
Central @ Holmen
Both schools won comfortably in Week Six, with Central using a very balanced offensive approach to the tune of 52 points against Tomah and Holmen going traditional ground-n-pound against Sparta. Both schools also have had a bit of a roller coaster season so far, with Holmen on a two-game winning streak following an 0-4 start and Central having alternated wins and losses dating back to their Week Two victory over Eau Claire Memorial. I find this match up to be highly intriguing for a number of reasons: the Vikings are trying to fight back from the above-mentioned start to find a playoff spot, the Riverhawks are in a position to make a good late-season run and secure a solid playoff seed, and it's also a match up featuring offenses about as far apart strategy-wise as you can possibly be. It's been obvious over the last few years that even as other programs adopt a modern approach on that side of the ball, they still encounter problems keeping up with Holmen. The difference this week will be whether or not the Riverhawk defense can contain long runs up the middle by Brekken Turner; Sparta struggled and that opened up the outside for Max and Luke LeClaire. On the flipside, will the Viking secondary and pass rushers be able to inflict as much difficulty on Mason Herlitzke as they did on Thomas Laufenberg? My mind is leaning towards Central in this one, if only slightly.
Prediction: Central
   VS   
Logan @ Tomah
The Rangers are back this week after losing out on their game to River Falls for COVID reasons. The playoffs are largely out of the question for both programs entering play this week, with Tomah eliminated already and Logan needing to win out and then get some help from the committee who decides these things. Back in Week One it appeared the Rangers might be a contender after their opening win over Eau Claire Memorial. But since then the offense has not produced enough to keep them in any other games, with their closest loss coming in Week Two against Eau Claire North. Their most recent game against Onalaska was a prime example, with the Hilltoppers able to consistently run the ball down the Rangers throat and then open things up in the pass game. That will be the plan of attack for Tomah, still in search of their first victory this year and knowing this might be their best shot with West Salem and Onalaska left on the schedule. The competition to watch this week will be between each team's top receiver. Logan wideout Eli Reynolds who leads the team not just in pass yards but also in rushing yards thanks to his jet sweep ability. Meanwhile, Tomah's Drew Brookman always has a flair for big plays; I saw this first hand at the beginning of Tomah's loss to Sparta. Whoever is more consistent from start to finish gets the win, and it really is anyone's guess who will leave with the W.
Prediction: Logan
   VS   
Albert Lea @ Winona
Last week Winona quarterback Jacob Heftman was close but no cigar when it came to passing touchdowns against Mankato East. He had 187 yards so it wasn't like the passing game was completely stymied, plus Mason Langowski had a nice day with 80 yards on five catches. But the East defense did a nice job shutting down the Winhawk offense every time they got close, save for one touchdown run for Heftman who was sacked a handful of times as well. This week should give Winona a nice bounce back game as a winless Albert Lea comes to town. We don't have much information on the visitors, an unfortunate consequence of covering high school football at times, but their 40 points scored versus 186 points allowed this season should give you an idea of their struggles to this point.
Prediction: Winona
   VS   
Viroqua @ #4 (D5) Aquinas
At the top of this preview, I mentioned this week will feature a healthy mix of good games and blowouts. Unfortunately this is one of the blowouts I predict. The Blugolds made what some expected to be a decent contest against a fellow Top 10 team a no doubter against Arcadia. This offense might be the best Aquinas has seen in a decade, and they are growing into a very real threat to make a possible state run if that Jackson Flottmeyer passing attack can stay potent into October and November. It should be on full display once again against Viroqua, who last week against Somerset allowed 50+ points for the second time this season.
Prediction: Aquinas
   VS   
Altoona @ #10 (D5) Arcadia
With the way last week's loss against Aquinas went, you can bet your bottom dollar the Raiders are going to want to come out swinging against Altoona. When looking at how the two match up, there is a lot that can go in favor of the home team, namely their pretty solid run defense this year. Against the Blugolds they only gave up 76 yards, but mixed in there were three scores on the ground. The Railroaders present problems for teams running the ball with junior Colin Boyarski already over 1,000 yards for the year leading the Coulee by over 400 yards ahead of Arcadia's Ryan Sokup. Something inside me is saying that he will have another big game; even against the Blugolds in a blowout loss Boyarski still went for 180 yards, granted he was likely exhausted afterwards having been used 42 times on offense. I predict he will continue his fantastic 2021 and send Altoona to a win that maybe gives them a bit of recognition from the rest of the area.
Prediction: Altoona
   VS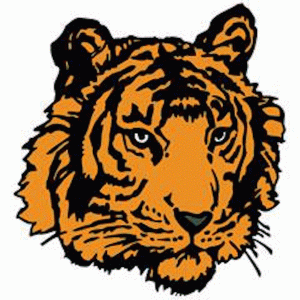 Osceola @ Black River Falls
It's been a daunting year for Black River Falls, hasn't it? To this point, they've had to play five games against teams at or above .500 and their lone win is against G-E-T, the only team below .500 this season. Viroqua in Week Eight will be the only other sub-500 team the Tigers face this year, as Altoona sits at 5-1 so far and Osceola this week just lost their only game of the year to a second-ranked Ellsworth last week. The Chieftains gave the Wildcats all they could handle as well, holding a lead in the early third quarter. Their offense is fairly run-first, but last week they did a nice job keeping the attack pretty even between run and pass. They're averaging over 36 points per game this year, which Black River Falls has surrendered in three games so far this year against similarly talented teams. On a positive note, this game should help Evan Voss continue to maintain his lead for the Coulee Conference passing title over Jackson Flottmeyer. He's been averaging 233.7 a game, and will need that and likely more against the Chieftains.
Prediction: Osceola
   VS   
G-E-T @ Westby
I'd been waiting for another breakout game for Westby's offense, and it finally came last week against Black River Falls. It had been three weeks since their 46-0 win over Viroqua, and I was wondering if we'd see another big performance from the ground game. They left no blade of grass unturned it seemed against the Tigers, with both Grant McCauley and Rhett Stenslien scoring twice on the ground and Blake Sutton adding one of his own. Also notable from last week was Westby's special teams; they reeled off four big returns on Black River kickoffs to the tune of a 50.2 yard average. G-E-T meanwhile did the best they could against Altoona without their starting quarterback for COVID reasons; Justice Vaaler and Cody Schmitz put together an okay night numbers-wise and had themselves three total all-purpose yards. I expect a lower scoring game between these two, which does favor Westby as the game goes along.
Prediction: Westby
  VS   
Luther @ #2 (D7) Bangor
It's not that I was underestimating Spencer/Columbus Catholic last week. I just didn't anticipate that the Bangor running train that had been chugging along all season would for the first time this season not be enough to win. Little did I realize that Brock Bennington was going to be the force that he was; his numbers up to that point hadn't indicated that he would go for 223 yards and three scores. But his big game was just enough to topple the now-#2 Cardinals. It should be noted that Mathieu Oesterle was not in the game last week, and if he's back Friday night that things should right themselves out with he and Tanner Jones back to doing what they do best. I feel bad for Luther; they really are a good football team, but much like Black River Falls their schedule has been daunting this year. Year-end season summaries around the Coulee Region ought to recognize Dillon Yang for his solid play both passing and running; Bangor may just be too much for the Knight defense to contain this week.
Prediction:Bangor
   VS   
New Lisbon @ #10 (D6) Cashton
The Eagles must have heard what I said about Necedah being a threat last week (hey I predicted Cashton to win!), even if the message wasn't received until the second half. With the score tied 8-8, Cashton unloaded their ground game with Bret Hemmersbach and Ethan Klinkner each running roughshod through the Cardinal defensive line. Against New Lisbon, the plan of attack will be focused on making sure Nikita Schankle doesn't break anyone's "schankles" and have a big day himself. He was the x-factor against Brookwood last week with 203 yards and two scores. One area I want to see improved this week is at the quarterback spot for Cashton; Jacob Huntzicker was a non-factor against Necedah and has not had a 100-yard game since the first contest of the year against Ithaca. As Cashton looks to go deep into the postseason it's so important to have a quarterback that can at least keep the defense on their toes, and if opposing teams don't fear any deep passes from the position, the better teams will contain the rush much better. I still think the Eagles get the win this week, but keep that in mind going forward.
Prediction: Cashton
   VS   
Blair/Taylor @ #7 (D6) Augusta
The Beavers got a win last week that SHOULD secure the Dairyland Conference when they squeaked by Pepin/Alma 22-20. Marcus Livingston was huge in the fourth quarter including a 38-yard rushing score, and quarterback Brennan King used a 9-yard toss to Tyler Brixen to seal the deal with less than a minute to go. Also credit the Beaver defense with clamping down on the final drive and thwarting the Pepin/Alma push at the end. Blair/Taylor meanwhile had a bit of a disappointing loss last week to Whitehall thanks to a stretch in the second half where they gave up 15 points on two touchdowns and a safety and then after a pass from second quarterback Colton Lejcher to Zach Nitek they couldn't secure the onside kick. It's not too often that the WIldcats are out of the Dairyland race at this point, but with a loss this week that will be the case. I think Augusta is going to cruise to the title with C/FC and Eleva/Strum due up next.
Prediction: Augusta
   VS   
C/FC @ Whitehall
This is another one of those game where it's not a matter of winning conference and more about trying to secure a spot in the postseason. When you look at Week Six it would appear as though the team that could be trending up would be Whitehall, who as mentioned above hung on to beat Blair/Taylor last week. C/FC meanwhile was completely held in check by Mel/Min 31-0 with less than half the offensive plays than the Mustangs. A steady Mustang offense just drained the Pirate defense as Mel/Min gained over 400 yards of total offense, 129 of which came from Braydon Lockington on the ground. Looking over the schedule Whitehall plays the bottom half of the Dairyland over their final three games including this week. They'd need to win all three against C/FC, Eleva/Strum, and Indy/Gilmanton to avoid needing some help. This game should by the numbers be the biggest threat to that happening, yet I still think their momentum from last week's win will carry over against the Pirates, who offensively have looked a bit lost at times since their 48-8 win over E/S.
Prediction: Whitehall
   VS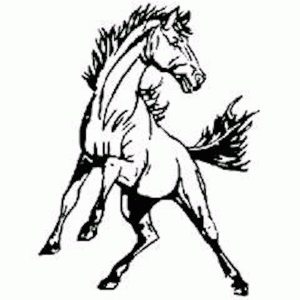 Eleva/Strum @ Mel/Min
At 3-3, the season could go either way for Mel/Min, with the Mustangs in the same position as teams like Luther, Westby, and Whitehall above trying to secure a playoff spot over the next few weeks. They've got a pretty good shot at wins four and five before a showdown at home against Pepin/Alma. Last week's rushing performance against C/FC plus a good home win against Blair/Taylor are definitely helping boost the confidence of the Mustangs heading into October, and this week shouldn't be too much trouble against the Cardinals. While Eleva/Strum did defeat a winless Indy/Gilmanton last week, their numbers really aren't indicating they can keep up with teams down the stretch; they've been outscored in every quarter this season, and late in games it's quite bad (8-92 in the fourth quarter alone).
Prediction: Mel/Min
 VS   
Caledonia @ Goodhue
With the reality of the season facing Caledonia square in the face, they gave a good Lewiston/Altura team everything they could handle last week. Lewis Doyle had a decent game passing, but the Warrior defensive line struggled against Collin Bonow while Ethan Strendel threw a costly interception as well. Goodue is another Minnesota team that there isn't much info on, and the fact that their only loss is to a currently 1-3 St. Charles doesn't give us much to work with. They are coming off a victory over Dover/Eyota, and have scored at least 20 points in every contest this year with a nice win over the above mentioned Lewiston/Altura. The schedule difficulty kind of alternates the rest of the way for Caledonia, with a tough game against Triton sandwiched in between more winnable games against Rochester Lourdes and Dover/Eyota. This week should be a fairly close game again, with a slight advantage given to the home team.
Prediction: Goodhue
   VS   
La Crescent/Hokah @ Zumbrota/Mazeppa
This could be the best chance this year for La Crescent/Hokah to sneak in a win in 2021. The Z/M offense has been quite stagnant all season long and there doesn't appear to be a clear advantage either way in this game. The Lancers have lost their last three games by fairly wide margins, but I'm feeling strongly that they could go on the road and at minimum make it close and at best steal a game. Z/M quarterback Zane Angerman (great name, btw) is completing 47 percent of his passes but for the games that have stats recorded he has yet to toss a touchdown pass.
Prediction: La Crescent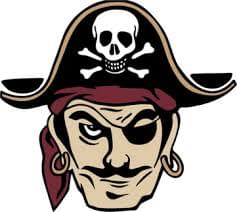 VS
De Soto @ #5 (D7) Highland
Ev Wick's boys are already locked in for the postseason for the 26th year in a row, but that doesn't mean they can just relax this week with a tough road trip coming up. After two close games against Ithaca and Cashton, Highland streamrolled through Riverdale last week and also jumped into the Top Five for Division Seven. Against the Eagles the Cardinals did just enough to keep the ground game from breaking away all night, and that will have to happen this week against the likes of Aiden Brosinski. The challenge for De Soto meanwhile will be thwarting the rush ability of Cal Dorota and forcing Maximus Oleson to try and be a hero through the air; he doesn't pass a ton, but against Riverdale had three aerial scores. Also the Cardinal special teams is solid, and they had a kickoff return for a score last week on top of a field goal for Oleson. On paper I'm favoring the ranked home team, but the Pirates will be in this one late.
Prediction: Highland
VS   
Winona Cotter @ Rushford/Peterson
The Trojans have put together an excellent start to 2021, with last week's win over Wabasha-Kellogg their most complete victory of the season. They get Winona Cotter this week, who through four weeks appear to be very much the team that beats who they need to and loses to tougher competition. Against Randolph, the Rambler defense had to contend with a highly efficient Jacob Weckop who had just one incompletion and a perfect passer rating. To his credit Tate Gilbertson was perfectly fine on 8-15 passing for 156 yards and a score. Where the Ramblers struggled was on the ground; 53 yards compared to 192 for the Rockets. I haven't seem enough to indicate yet that the Rambler offense can beat a team like Rush/Pete, who's scoring leads me to believe they will put up at least 28 this week.
Prediction: Rushford/Peterson
 VS   
Southland @ Spring Grove
Our final game of the week should be a close contest, as both schools have nice wins this year and close loses as well. Last week the Lions were in it to the end against Grand Meadow and would have won the game if just offense and defense were considered. But two special teams touchdowns for the Super Larks were the difference. Southland is on a two-game winning streak entering play this week with a blowout victory last week over Lyle/Pacelli.
Prediction: Spring Grove