By Adam Roberts – 10/7/2021
Bubble Watch has begun for Wisconsin high school football, with a number of teams already securing their postseason spot while others need to get some work done these next two weeks. There will be a number of teams with sub-500 conference records making the playoffs this year since the number of 11-man football teams is a bit down, but not everybody will make the party and we don't know how the WIAA will make that determination this year.
What we DO know is that a lot is still to be determined as far as the playoffs go, and teams like Holmen, Onalaska, Blair/Taylor, and others that would normally already be a lock for the postseason are still trying to get there in 2021.
So for this week's edition of the High School Football Preview, I'm going to shift the format a little bit. I'll still include some game predictions in the article, but the bulk of things this week will be focusing on teams that are still on the outside looking in for the postseason and if they will or will not, in my opinion, make the playoffs. Think of it as a watered down version of what Joe Lunardi does for ESPN every February. Let's dive in!
Week Seven Predictions: 15-4   Season Predictions: 74-30
DIVISION 2
HOLMEN   Conference Record: 2-3   Games Remaining: 10/8 @ Logan (ESPN La Crosse 105.5); 10/15 vs West Salem (ESPN La Crosse 105.5)
Holmen is an interesting case to begin the list, as they currently sit 2-3 in the MVC and 2-5 overall. However, Wissports has them in the postseason by virtue of predicting they'll finish with a 3-4 conference record. This I assume means they are predicted to beat Logan and lose to West Salem. This seems like the most likely path in my eyes as well, and given the quality of Holmen's losses this year to team's like Chippewa Falls, Menomonie, Onalaska, River Falls, and Central (that does factor into postseason eligibility for 3-4 conference teams by the way) it seems as long as they beat Logan this week they should be in. Add in that the Vikings will want to bounce back this week after letting the game against the Riverhawks slip away last week, and this seems a fairly safe bet to make.
Prediction: Makes Postseason
DIVISION 3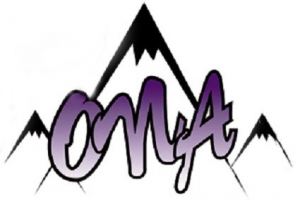 ONALASKA   Conference record: 3-2   Games Remaining: 10/8 vs River Falls; 10/15 @ Tomah
This feels like another pretty easy call to make. Onalaska looked dominant last week against Sparta, and they've already locked up at worst a 3-4 conference record. While the River Falls game this week will be a challenge, that Tomah game at the end of the season has to make Tom Yashinsky and the rest of the Hilltopper staff secretly feeling comfortable enough with where they currently sit. Ona's three losses are all quality ones to Baraboo, Central, and West Salem, all of which were by a single possession.
Prediction: Makes Postseason
SPARTA   Conference Record: 2-3   Games Remaining: 10/8 vs Central; 10/15 vs River Falls
Every game for Sparta has been a must-win in my eyes since their victory over Tomah back on September 10th. I knew the schedule for the Spartans would be very difficult the second half of the season, and that has unfolded in front of our eyes with big losses to West Salem, Holmen, and Onalaska in that order. I mentioned in the Holmen and Ona segments above that each team has quality losses by small margins, that is not really the case with Sparta. Each of those three losses since the Tomah win were by multiple possessions, and their loss Week One was to a currently 3-4 Baldwin-Woodville team. The only real quality win for the Spartans was against Mauston in Week Two; the Golden Eagles are likely going to play Wisconsin Dells for the South Central title in two weeks. The geographic scarcity of Division 3 teams in the area could play into Sparta's favor should they be able to defeat either Central or River Falls, but if they play the way they've done the last three weeks that task seems unlikely. This week appears to be their best shot against a Riverhawks team that the Spartans always get riled up to play.
Prediction: Misses Postseason
LOGAN   Conference Record: 1-4   Games Remaining: 10/8 vs Holmen (ESPN La Crosse 105.5); 10/15 vs Central
I remember the long, long ago when the Rangers had defeated Eau Claire Memorial and some had wondered if after their big win to end the year against Central in the spring and this victory whether or not Logan would be a contender this fall. It appears that talk was premature as the Rangers would go on to lose their next five. But Logan is still not completely out of the playoff mix with two games to go, although they will need to make some serious noise to reach the postseason. With games remaining against a hungry Holmen team and an objectively tough Central squad and needing wins in both to be considered, it appears the task will be too much to accomplish. The difference will be seeing if the Ranger offense can keep up the numbers they put up against Tomah last week.
Prediction: Misses Postseason
DIVISION FOUR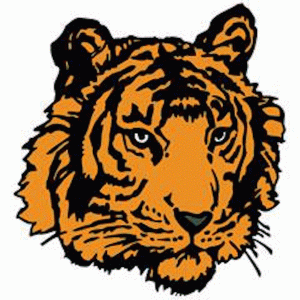 BLACK RIVER FALLS   Conference Record: 1-4   Games Remaining: 10/8 @ Viroqua; 10/15 vs Altoona
The Tigers are an interesting football team this year to say the least. They have the stats that would indicate they should be at least 3-2 in conference to this point, but unfortunately a number of those stats came in a handful of games. The ones that haven't gone the Tigers' way have been losses by fairly large margins. There is a small chance they can pick up a couple of nice wins to end the year, but the finale against Altoona will be a tall order. The Railroaders have scored an average of 32 points a game this season while Black River's defense has surrendered an average of 46.8 a game during this four game losing streak.
Prediction: Misses Postseason
G-E-T   Conference Record: 1-4   Games Remaining: 10/8  vs Arcadia; 10/15 @ Aquinas
The first year for Jeff Wiseman at G-E-T has been one filled with growing pains from the beginning not unlike other first year situations. The Redhawks offense has been down considerably from years in the past, with a handful of guys getting time and reps at the quarterback position. Justice Valeer has been the primary go-to at that spot, throwing 26 of the 32 G-E-T passes in a loss to Westby, but Will Mack and Cody Schmitz have also gotten an opportunity under center. Mack and Schmitz will both be back for next season, giving Wiseman a decision to make next summer. As for this season, the playoffs seem out of reach for G-E-T, with difficult games against Arcadia and Aquinas remaining and already a 1-4 Coulee record.
Prediction: Misses Postseason
DIVISION 5
WESTBY   Conference Record: 3-2   Games Remaining: 10/8 @ Altoona; 10/15 vs St. Croix Central
This one will be tricky. Westby has proven this season the ability to take care of business against teams they should beat like G-E-T last week, Black River Falls the week before, and Viroqua in Week Three. Outside of those games they have close losses to Black Hawk, BSMS, and Arcadia and a blowout defeat against Aquinas. If we're looking at a 3-4 in-conference Westby team I think they get in, but if you root for the Norsemen I think you'd much rather have them beat either Altoona or St. Croix Central and lock up a guaranteed spot. Of course it won't be easy; Altoona is high-quality this season while St. Croix Central traditionally is a challenge for teams regardless of season. That being said, I actually feel Westby can take care of business against the Panthers next week; they've shown me enough of an ability to hang with the best competition that Andy Hulst can find and I have a feeling in my gut they'll win on Senior Night.
Prediction: Makes Postseason
DIVISION 6
LUTHER   Conference Record: 3-2   Games Remaining: 10/8 vs Necedah; 10/15 @ Brookwood
The Knights took a BIG step forward towards the postseason last week with what might be one of the bigger regular season upsets we've seen in the area for a while. Defeating Bangor will go a LONG way towards securing a postseason berth should Luther drop their final two games against Necedah and Brookwood. The finale against the Falcons should be the game that clinches an automatic above-500 record for Luther, but even if they don't win either game I still like their chances based on both the Bangor win and some of their other victories over teams like Blair-Taylor and New Lisbon.
Prediction: Makes Postseason
DIVISION 7
BLAIR/TAYLOR   Conference Record: 2-3   Games Remaining: 10/8 vs Pepin/Alma; 10/15 vs C/FC
I think I mentioned in last week's preview that it hasn't been too often the last few years that Blair/Taylor hadn't yet secured a football postseason berth by Week Eight of the season. Yet with last week's shutout loss to a very good #7 (D7) Augusta team the Wildcats find themselves needing to grab a win the final two weeks to put themselves into playoff consideration. This week they face arguably the best offense in the Dairyland when Pepin/Alma comes to town (how they're not ranked in D7 with just a two-point loss to Augusta is a travesty btw). I don't see the Wildcats winning this one, which means their playoff fate will come down to defeating C-FC and hoping they can grab one of the available 3-4 conference record playoff spots. This one is tricky to call, since a 3-4 Dairyland Blair/Taylor's best win would likely be against Elmwood/Plum City back in Week Two. What could help their cause is the scarcity of Division 7 programs in general as more schools of their size transition to 8-man football. An upset win this week would do wonders for the Wildcats, but assuming they take care of C/FC I think they'll get in JUST barely.
Prediction: Makes Postseason
C/FC   Conference Record: 2-3   Games Remaining: 10/8 vs #7 Augusta; 10/15 @ Blair/Taylor
The Pirates offense has had to outliers against Necedah and Eleva/Strum where the offense was firing on all cylinders, but outside of that it's been a tough task keeping that offense consistent week to week. They've put up just eight points these past two weeks, and are averaging under 20 a game for the year with 36 and 48 point games factored in. Much like G-E-T who has to beat Arcadia and Aquinas to qualify, the path to the postseason will not be kind these last two weeks for C/FC with #7 (D7) Augusta and a Blair/Taylor team that will be giving it their absolute all on the docket.
Prediction: Misses Postseason