By Adam Roberts – 10/22/2021
I know I say this every fall, but didn't it feel like this high school football season absolutely zoomed by us? It likely has something to do with the season starting in mid-August, but once again I felt like we were just getting things started and now here we are at the start of the postseason. Maybe I'm just getting old (I kid, I'd rather not have every Baby Boomer in the Coulee Region hunting me down for thinking 28 is old).
As we get set to digest this week's action, we should also recognize the teams that were left on the outside of the playoff picture. Holmen fought valiantly against West Salem last week and was the one 2-4 conference team that many thought had a decent shot to pull off the upset. Sparta is full of young talent and their victory over a good Mauston team earlier this year shouldn't be overlooked; it could be a glimpse of what's to come. Logan was the inspiring story over the last week following their game-winning field goal against Holmen and hung around early against Central in the Battle For The Ark. And Black River Falls put up some very impressive numbers offensively at times and will have their quarterback Evan Voss back next season.
Now let's take a closer look at each playoff match up this week, and figure out how many of our area teams have a legit shot at a golden football next month.
(Note: numbers next to teams indicate their playoff seed, not their state ranking)
Week Nine Predictions: 14-3   Regular Season Predictions: 84-33
Division 2
   VS
#5 Central @ #4 River Falls
We've all at this point seen what River Falls is capable of against the best competition the Coulee Region has to offer, and this week they'll get an opportunity to re-affirm their dominance with a rematch against Central. When these two teams met back on September 17th, it appeared evident from the get-go that the Wildcats were the better football team jumping out to a 21-0 lead in the second quarter. In particular the Riverhawks were unable to find a true answer for Cole Evavold; he had 23 carries for 235 yards and two scores with a 10.2 YPC average. He hasn't slowed down pretty much all season as the only 1,000+ yard rusher in the MVC this year, and each run I saw him make last week against Sparta confirmed what we already knew: he is very hard to tackle, and moves quick off the hand-off. And that's not even considering Vito Massa, a 1,524 yard passer in conference this season who threw five scoring passes against the Spartans last week. If Central wants to make this one closer than back in September, it will be imperative for Mason Herlitzke to have his best game of the season. He's only had one game passing for more than 200 yards (8/28 @ EC Memorial) but came close the last time these two played albeit with a good chunk of garbage time yards. Keep an eye out for Cole Lapp as a possible top target this week; his yards and targets have been on the rise the last month or so.
Prediction: River Falls
Division 3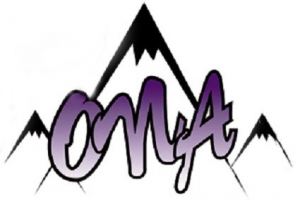 VS   
#7 Onalaska @ #2 Mount Horeb/Barneveld
Onalaska head coach Tom Yashinsky said on The Sports Lead Wednesday that this year's Onalaska team can be a very dangerous seven seed, certainly one that a two seed shouldn't be too excited to see. They really are a team that has played every single game they've lost close and could very easily be an 8-1 or even 9-0 team instead of a 5-4 one. Single digit losses to Baraboo, Central, West Salem, and River Falls were all in some way influenced by one or two big plays against them. Up next is Mount Horeb/Barneveld, the co-champions of the Badger-Small alongside Fort Atkinson with their lone loss to a solid Baraboo outfit. Quarterback Kolton Schaller is the class of the conference leading things in passing yardage and his last three games in particular have been a notable improvement over the first half of the season. The Badger Conference, large and small, prides itself on tough nose to the grindstone football, so large offensive numbers aren't the norm. But Schaller and junior running back Tyler Buechner both have big play potential. Given that those wild, big plays have been a thorn of sorts to Onalaska this year, I feel like the home team should be favored. However, this has the potential to be as close as a 2-7 game can be, so I wouldn't be surprised in the slightest if Ayden Larson balls out, the defensive line tightens up and makes Mount Horeb one-dimensional, and Onalaska finally gets a close game against a quality opponent to go their way.
Prediction: Mount Horeb/Barneveld
Division 4
  VS    
Prescott @ West Salem (ESPN La Crosse 105.5)
In the first half last week against Holmen, it appeared as though the hangover from a big loss to River Falls was lingering into Week Nine for the Panthers. But in the second half, the ship was righted just enough for a hard-fought win. "It was one of our better halftimes in turns of adjustments" said head coach Justin Jehn when I spoke with him on The Sports Lead yesterday. And I believe it came at just the right time as well, given that if they had dropped that contest all the optimism from the first two thirds of the season would likely have been hard to find at the critical juncture that is Level One of the postseason. While West Salem ended the season in the Coaches' Poll Top 10 for Division Four, they drew a very tough grouping and an equally tough first round opponent in Prescott. While their 5-4 record might not strike fear into many, remember Aquinas head coach Tom Lee said the Cardinals were the first real time all season the Blugolds felt like they were playing a postseason contest. In my opinion, the difference will once again lie in Brett and CJ McConkey; their experience in tight games will be valuable this postseason, and in particular having a level head manning your offense under center is such a valuable piece to have. Not to mention, the Cardinals are going to have a tough time maneuvering around names like Chris Calico, Connor Bahr, and Noah LaFleur on defense.
Prediction: West Salem
Division 5
   VS   
Spooner @ Aquinas
It really feels like Aquinas is stepping into the role that Bangor has occupied in this area for the last few years as the team most people think will advance the deepest into the postseason. And nothing the team has done down the stretch of their 9-0 season indicates to me anything to the contrary. Their first step on the way to Madison is Spooner, a middle of the pack eight seed from the Heart O' North Conference. One thing to note about the Rails is that their play in the second half of the season was infinitely more inspiring than their 1-4 start. When it looked like Spooner wouldn't even sniff the postseason, they turned the jets on albeit against lower competition like Barron, Cameron, Chetek-Weyerhaeuser, and Bloomer with a combined record of 7-29. I don't anticipate the Blugolds having any problems, but you can never discount anyone in the postseason so expect players like Jackson Flottmeyer, Quinn Miskowski, Joe Penchi, and Calvin Hargrove playing into at least the third quarter.
Prediction: Aquinas
   VS   
Westby @ Startford
I really feel for Westby. I've said it from the beginning that the Norsemen's schedule this year has been quite brutal, and it doesn't get any easier to open the postseason. After a regular season that featured games against the likes of Black Hawk, BSMS, Arcadia, Aquinas, and St. Croix Central, now they get the privilege of taking on Stratford, one of historically the best football teams in Wisconsin across all divisions. Their run between 2003 and 2008 is the stuff of legends, and more recently Josh Tubbs has coached the Tigers to two straight Division 5 runners-up finishes at Camp Randall. All that said, Andy Hulst has not shied away from any challenges this season, and a grind it out kind of football game this could be if Westby stays in it early could play to the advantage of the Norsemen. On paper, Dillon Ellefson does have a slight advantage over Dillon Kirsch, and Grant McCauly matches up pretty well numbers-wise compared to Rafie Smart. I do have to lean on the history of Westby's opponent when picking this game though; when one of your two losses is to the behemoth that is Amherst, and knowing Stratford like I do from my days at Springs, I'll give the Tigers the nod.
Prediction: Stratford
  VS   
#5 Stanley/Boyd @ #4 Arcadia
I gotta say, the computer that determined seeds for the playoffs this year may have thrown some disrespect at Arcadia. Given that they spent a decent chunk of the season ranked, and that their only loss is to the Aquinas juggernaut this season, I was surprised to see them slotted as a four seed. Now granted, geography plays a role in these decisions as well. But I still wonder if this will even slightly place a chip on the Raiders' shoulders going into things this week against Stanley-Boyd. I do feel like Arcadia has kind of flown under the radar all year in our area despite their success on the field, and they'll get a great chance to make their presence known this week. But the task won't be easy; I've spent a fair amount of time in the Stanley area in the past, and that is a community that THRIVES on its football team. They may have received even more shade from the computer than Arcadia with a 6-3 record earning them just a five seed. Looking at the numbers, the Orioles feature a solid 1,300+ yard quarterback in Carsen Hause (17 TDs to 2 INTs this season) and an equally solid WR1 in senior Brady Potaczek. They also mix things up occasionally and throw Logan Burzynski under center; he was QB1 in a one-possession loss to Eau Claire Regis this year. For Arcadia to avoid the upset, look for a big night from names other than Kaden Updike and Ryan Sokup; those two have carried the offense through most of the season. I want to see decent numbers from names like receiver Cameron Boland, Brett Rebhahn, and Egan Pauley. This does appear to me as a possible 5-seed upset, especially if Hause throws for 3+ scores; against quality teams the Raiders have scored more than three times just once (34 points against Altoona 10/1)
Prediction: Stanley/Boyd
Division 6
   VS   
Lancaster @ Luther
Can you remember what you were up to 14 years ago? I was in all likelihood lamenting the amount of acne on my face and trying to speedrun Starfox Assault on Gamecube. As for the Luther football team, they were playing in the postseason against Necedah in what would be their final postseason game until this week against Lancaster. In fact, the Knights' 5-4 record is their first winning season as a program since that 2007 season. The difference with this year's Luther run, in addition to a change of conference certainly, is their leadership from senior players. Much like Brett McConkey for West Salem, Dillon Yang has been a great facilitator of the offense this season. The two-seed will host Lancaster this week, which for a seven seed is a program not many would want to see in Level One. While it has been a down year by the Flying Arrows' standards, they held their own even though they finished the year with a three game losing streak. There were some very tough opponents in that mix, so it's safe to say they will be battle tested. But Yang should still be the best athlete on the field this week, which always gives you a little extra edge whenever a big play is needed.
Prediction: Luther
Division 7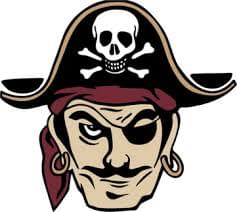 VS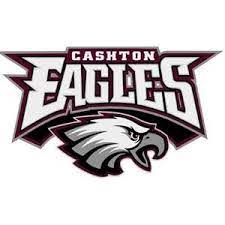 De Soto @ Cashton
How about this for a Level One match up? A perennial playoff team against a program that has risen to heights it hasn't seen since the late 1990s. Despite the geographic closeness and size similarities of the two schools, they haven't met since October 21st, 2011. It was coincidentally a Level One playoff game in which the Pirates walked away the 24-6 winner. Fast forward ten years, and we get what should in all likelihood be a very good contest. The visitors from De Soto have enjoyed a relatively successful 2021 with notable one-sided loses to New Lisbon, Highland, and Ithaca, all very respectable programs in their own right. Running back Aiden Brosinski has been the workhorse this season, but Landon Pedretti has also been showing promise as a decent receiving option for quarterback Evan. On the flip side, Cashton will bring one of the area's best ground games into the match up. Last week's loss to Bangor was the best game between the two programs in some time, and while the Eagles once again took a loss, it was a loss that truly showed how far the program has come under Jered Hemmersbach. Colin O'Neil will be the X-factor this week, and if the junior is able to eclipse his season average of 110.8 yards a game, things will open up for the rest of the Cashton offense, which when running on all cylinders is a scary prospect for Division Seven defenses.
Prediction: Cashton
 VS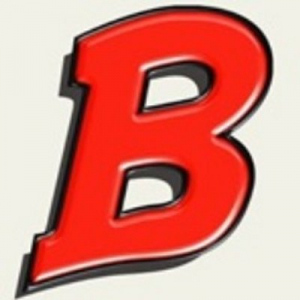 Ithaca @ Bangor
There have been some cracks in the iron this season, and losing one part of the two-headed monster in the backfield in Tanner Jones has been a difficult hole to fill. But Bangor is still by all means a team to watch for a deep playoff run once again. They have turned to Mathieu Oesterle over the last few weeks, and he has done his absolute best to pick up the slack. It takes a special player to eclipse 1,000 yards at any level, and Oesterle certainly has the ability to put the offense firmly on his shoulders. He'll be called upon once again this week with a good Ithaca team in town. The Bulldogs turned a few heads a couple weeks ago when they dominated De Soto 35-0. Keep an eye on this game for a potential upset if things stay close late, but I find it so tough to pick against a program like Bangor early in the playoffs.
Prediction: Bangor
  VS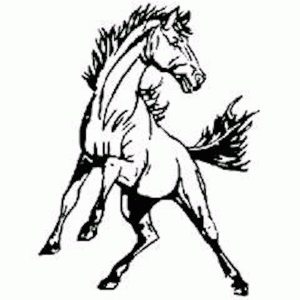 Mondovi @ Melrose/Mindoro
Mondovi is a team you may not think much about amongst smaller schools, but in my opinion they shouldn't be overlooked. They are in many ways a perfect team for late October/November: run first but with athletic wideouts who can separate from high school cornerbacks and make big plays. The names may change over the years, but Craig Loscheider like Mike Sinz before him knows how to churn out high-quality running backs year in and year out. This year's featured back is junior Dawson Rud, who in 2020 ran for just over 100 total yards all season but this year is a 1,400+ yard guy with two 300+ yard games this year. Additionally quarterback Jarod Falkner is a dual threat and an all-around solid decision maker under center. That's the team Melrose/Mindoro faces this week, and it will be up to Braydon Lockington to step up in case this becomes a shootout. Additionally, the Mustang run defense against Pepin/Alma was sliced and diced last week to the tune of 370 yards and six scores. Raef Radcliffe might be the best player on the Mel/Min roster, but he gets a ton of reps on both sides of the ball and if he has to make 15+ tackles on defense he is going to be gased by the fourth quarter. Names like Eddie Her and Ethan Stanton on offense and Jackson Blaken and Ashton Olson on defense will need big games to take the pressure of Raef to produce.
Prediction: Mondovi
 VS  
Blair/Taylor @ Eau Claire Regis
Unlike other seasons where the Wildcats are fighting for the Dairyland Conference crown, this year they were able to sneak into the postseason thanks to a solid win over C-FC in Week Nine. It wasn't the way Blair/Taylor probably thought things would go this year, but much like West Salem's win over Holmen to finish the year this victory may help bolster the team a bit after they had dropped four straight games. While the final record isn't flashy at 4-5, what B/T does have going for them is one of the most balanced offenses in the Coulee Region. It won't get much closer than their 1,139-1,297 rushing-passing split, and against C-FC both Cain Fremstad and Jackson Shramek had one of their best games this year; Fremstad's 157.1 QBR was just a tick shy of perfect and easily his highest of 2021. They open the playoffs against perhaps the favorite in Division Seven though. Bryant Brenner's Regis Ramblers present one of the best small-school defenses in Wisconsin this year and a 2,000-plus yard rushing attack led by Zander Rockow and Gus Theisen. They got tested in the second half of the season by teams like Mondovi, Stanley/Boyd, and Durand, but apart from the later's 26 points no team scored more than 20 against the Ramblers this year. I'm not sure Blair/Taylor has the offensive firepower of year's past to break through the ironclad Regis D.
Prediction: Regis