By Adam Roberts – 10/26/2021
As has been a tradition in the Coulee Region for some time now, after Level One of the football playoffs the number of area teams still alive for a state title has been cut roughly in half. But that's okay for us, because as some teams' seasons end, we get a few more playoff games added to the docket as the Minnesota postseason begins!
Looking at this week's game
Level One Predictions: 9-2
Division 3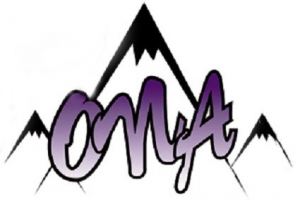 VS   
Onalaska @ Rice Lake
A lot of people said it would happen, and I didn't listen! But Onalaska showed that they are in face a very scary seven seed with a hard fought road win against Mount Horeb/Barneveld last week. The Hilltoppers showed a lot of mettle after falling behind 21-14 in the third quarter with long, sustained scoring drives in the final 20 minutes of play. Ayden Larson continued his stretch of every other game throwing for 200+ yards, one game removed from a perfect passer rating against Tomah. We are starting to see a very similar Onalaska offense beginning to take shape that is very reminiscent of the great Ona offenses of the last few years. In particular last week Michael Skemp and Matt Burnette racked up nice numbers, including Matt's 43 yard score in the first quarter. And while the run game didn't have the yards of other games this year, Nicky Odom still scored and Ayden also made some things happen on his feet. Defensively, the Hilltoppers adopted the bend but don't break approach to Kolton Schaller; while he did throw for 277 yards and two scores, his three interceptions were back breakers.
Their opponents this week will be, apart from perhaps River Falls, the toughest challenge of the season. If it seems like a familiar postseason match up, that's because it is; while there was no real postseason last year, these two met in back-to-back years with Rice Lake taking both games in 2017 and 18. Third time's the charm? It won't be easy; the Warriors are on their way out of the Big Rivers after this season but leave as co-champions (they lost to fellow co-champ Menomonie but head-to-head isn't taken into consideration). The biggest factor in the game will be whether or not the Hilltopper defense has an answer for receiver Alex Belongia. The 6'3″ senior wideout is the top target for quarterback Cole Fenske by a fairly wide margin, and against Medford last week he had just two catches, but that was all he needed to impact the game with those two catches both touchdown receptions. Forgive me if I'm late jumping on the bandwagon, but I think Ona has shown me that they can defend well enough against the pass outside of the River Falls game for me to consider them as an upset favorite this week. Of course a lot of this will hinge on Ona's ability to break through and pressure Fenske consistently; the Rice Lake offensive line doesn't feature many older bigger bodies, so can Ona outmuscle the River Falls front?
Prediction: Onalaska
Division 4
   VS   
West Salem @ Northwestern (6pm on ESPN La Crosse 105.5)
West Salem goes road trippin' this week for a game against the top seed in their grouping. With Catholic Memorial and Ellsworth dominating the top of the Division Four rankings all season, the Northwestern Tigers have likely slid under the radar for some who follow Wisconsin high school football. But much like Stanley/Boyd (I proved my point with them last week, as we'll discuss in a moment), that's a dangerous thing for someone to do, as the Tigers have one of the most dynamic offenses in Division Four and have dominated their competition all year. Their closest game was a 28-20 win over the above-mentioned Rice Lake, and apart from that game they're scoring on average 48.3 points per game. But if there's a defense around here that can challenge that number, it would be West Salem. Last week the Panthers got just enough defense to help out against a struggling offense against Prescott; it took them going into the bag of tricks late in the fourth quarter on a Noah LaFleur pass to Andy Johnson to push them to a win over the Cardinals. Brett McConkey had an off night, the run game was stymied throughout the night, and while the defense kept the scoring low they were gashed for 246 yards by Aiden Russell, who was worked half to death on 33 carries. Needless to say things need to be shored up this week before taking on the Tigers. Luke Sedin will be one of the top quarterbacks to watch in 2022, but has had quite a 2021 as well with 19 touchdowns to just 2 interceptions and an excellend 144.9 QBR for the season. Minnesota-Duluth bound Austin Schlies is a 1,000 yard rusher that scored three times against Mauston last week and a great two-way athlete, and as a team the Tigers have rushed for close to 2,500 yards this year. After what Aiden did to the West Salem defense last week, it's hard for me to imagine the Panthers will be able to scrape something together two weeks in a row.
Prediction: Northwestern
Division 5
 VS   
Stanley/Boyd @ Aquinas
After all this talk about the Blugolds' offense this season, it was the defense that was the star of the show in Level One against Spooner last week. Aquinas held the Rails to just a lone touchdown on the opening drive and were in lock-down mode the rest of the way. While the numbers weren't mindblowing by any stretch, it was clear after the first drive who the better team was last week. Jackson Flottmeyer had a fine day completing 12 of 17 for 157 yards and a score, while Calvin Hargrove was busy on both sides of the ball leading the rushing attack and racking up 17 total tackles and an interception on defense. Next up is Stanley/Boyd, and as I mentioned last week it's not wise to sleep on the Orioles. They scored 21 unanswered against Arcadia in the third quarter with Michael Karlen averaging just under 9 yards a carry and Carsen Hause serving as a largely consistent piece under center on Friday night. Do I think the Blugolds will lose this week? No I do not. But would I be flabbergasted if it happened? Not in the slightest. The Orioles were excellent at preventing big plays against the Raiders last week, and should that be the case again against an Aquinas team that loves a good ol' big play here and there this game will be closer than some might think.
Prediction: Aquinas
Division 7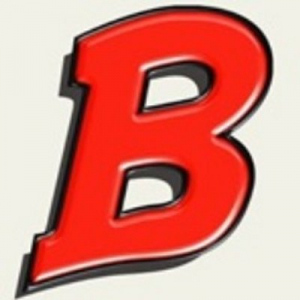 VS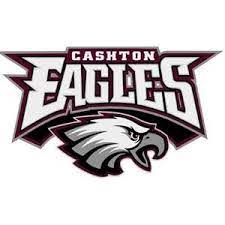 Bangor @ Cashton
The stage is set for The Rematch this week. Their first meeting this season a couple weeks ago lived up to the billing as a grind-it-out affair between two of the best small schools in the state this year. Neither team struggled in Level One, with their overall play clearly superior to the teams they were facing. When they faced each other on October 15th, the game came down to a fourth quarter field goal by Bangor placekicker Sam Crenshaw and a missed extra point by Cashton's Brady Hemmersbach. Other than that, the two were very evenly matched with a 199-160 rushing advantage for Bangor and a 74-62 passing win for Cashton. I will look again to both team's leading rushers; Mathieu Oesterle has been called upon to lead the Cardinals with Tanner Jones out, while Colin O'Neil has consistently served as the undisputed offensive leader for the Eagles. Defensively the Cardinals were able to force a couple of key mistakes from Cashton quarterback Jacob Huntzicker that helped them stop Eagle drives, and against Ithaca last week they had two big interceptions. Bangor will win this game if they can make Huntzicker uncomfortable again, but if he studies the film this week I like the home team to learn from their mistakes in Week Nine and finally get that upset win. I think playing at home helped with keeping the game close two weeks ago for Cashton, and will play a big role again this week as well. I see this as a one possession game that could easily go either way. I think Cashton will enter as hungry as they've ever been for a game. Let's see if they can finally get one over their Scenic Bluffs rivals.
Prediction: Cashton
MSHSL Playoffs
Albert Lea @ Winona
Prediction: Winona
Winona Cotter @ Chatfield
Prediction: Chatfield
La Crescent/Hokah @ Lake City
Prediction: Lake City
Lewiston/Altura @ Caledonia
Prediction: Caledonia
Spring Grove @ Southland
Prediction: Southland