By: Aaron Morse 9/21/2022
Bangor and Cashton have had some great moments and games over its history of rivalry matchups but the one coming up on Friday could be one of the best.
This game would be talk of the towns even if both teams were 0-5. But that is not the case. Actually, the exact opposite. Both teams are 5-0 and are ranked in their respective divisions; Cashton is #2 in D7 and Bangor is #9 in D6.
Last season, Bangor got the best of the Eagles in the regular season with a 17-13 win, but Cashton got them back in the playoffs with a big 34-14 victory in Level 2. This season, however, a playoff matchup will not happen because of the different divisions, so this game is for ALL the bragging rights until next year.
Cashton's Head Coach Jered Hemmersbach talks about what this rivalry means to each side:
As for Bangor, Head Coach Todd Grant says there is a different atmosphere around town this week:
This game will essentially decide who wins the Scenic Bluffs conference, and the teams (and the towns, for that matter) would not have it any other way. And if you play to be in Cashton for the game, get there early for a good seat because Grant thinks basically all of Bangor will be making the short trip over: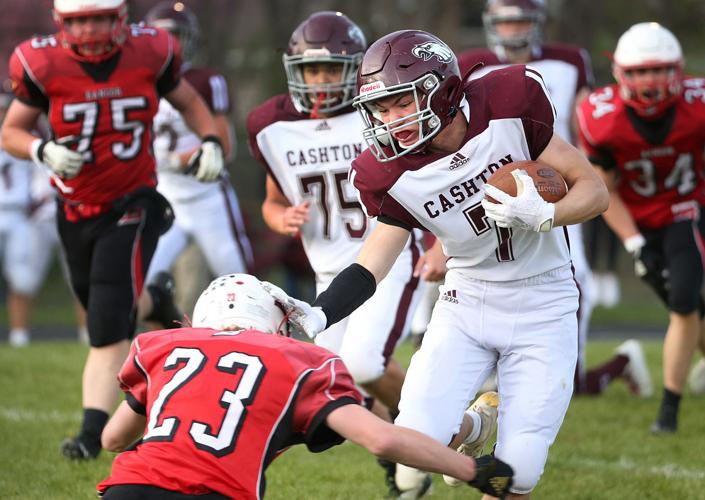 You can find the full interviews with both coaches below: